Houseboat manufacturers, how do you know which boat builder is best?
When it comes to houseboat manufacturers there's Standard, Custom, and Luxury houseboat builders. They have different engineers and designers, and each manufacturer has their own merits, specialty, benefits, ideas, and weaknesses. The technology though has vastly improved in the last few decades.
So many houseboat models & builders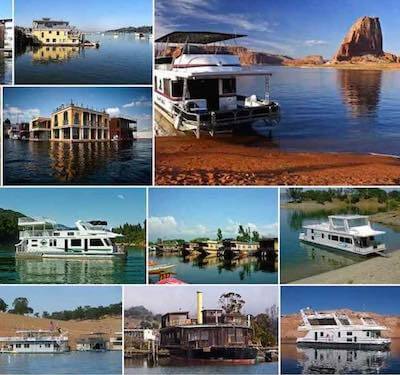 Choosing the BEST Boat to Buy
If you're buying a boat, I recommend downloading the ultimate eBook, How to Buy a Houseboat. The 135 page ebook is filled with photos, pictures, diagrams, and checklists to help find the 'perfect & under budget boat'.
It's the fastest & easiest way to find the perfect boat and 'not get taken' while in the process. Learn the tips and strategies to save you a bundle and very likely avoid a financial disaster.
Plenty of houseboat builders & models
When the time comes to choose a houseboat manufacturer, there's surely a boat builder that's perfect for you or your family. Depending on your needs, there's low-cost entry boats, and high-end luxury models, and plenty of models in between. You can choose between displacement, planing, and stationary hull designs. There's models to go cruising longer distances, or boats designed for large group entertaining.
What kind of houseboat do you want?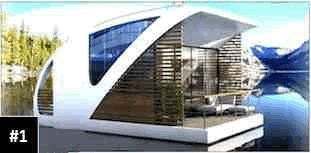 Some people want a
pontoon houseboat
, others want a
planing hull
for the speed, others want the
catamaran hull style
for its gas fuel efficiency & smooth ride, and others want a
small houseboat
for the cost and prices, while others want the
trailerable houseboat
style so that they can very easily transport it to new locations. There's so many
houseboat designs
that it's hard to decide which one is best.
The Present & Past Manufacturers
---
Do you want to be "heard", and be on the Web?
Here's an opportunity to have your voice heard.

Read What Other Visitors Have Said
Click below to see contributions from other visitors to this page...

Go to the TOP of Houseboat Manufacturers page
Return to the Houseboat Questions and Answers page
Return to the HOMEPAGE of All about Houseboats
Continue Reading Our Popular Pages
Our collection of houseboat ebooks

We just love houseboats, do you?
Join our monthly HB Insider for free