How to Tow your Dinghy, PWC, Day Boat, Jet-Ski, and Pontoon with your Houseboat
When it comes to towing your toys (pleasure craft, dinghy, sea-doo, etc...) behind your houseboat, we all know how difficult it is to do it safely and without hassle. You likely own a houseboat but you dread having to pull your dinghy, pwc, jet-ski, pontoon or day boat behind your houseboat.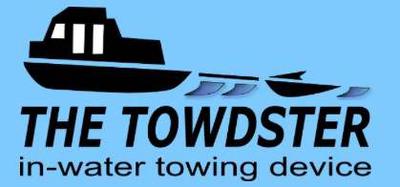 Tow your Toys (dinghy, pwc, etc...) with ease behind houseboats
Anxiety of Towing behind your Boat
If you have ever towed a boat behind your own, you KNOW how difficult and stressful it is. You generally have to have someone in the rear of your boat to handle the tow-line, and watch out for any mishaps. It usually requires a few people to communicate instructions with the captain (and vice versa).
We all tried to use homemade DIY tow-lines, only to find out that they require one (or more) of your boat guests to keep a watchful eye on the whole scenario. Any you surely know of the hassle & stress when it comes to maneuvering around the gas docks, marinas, locks, etc...
One of the other huge problems with homemade tow-lines, is when you come to slow down and you hope that someone is in the rear and watching that the "boat being towed" doesn't smash the houseboat. And the worst issue with DIY tow-lines is when you "need to back-up", as this is where you start to get those anxiety sweats hoping everything goes well (while trying to concentrate on not crashing the houseboat).
Great News: Now you can Tow your Toys with Ease
If you want to "tow your toys" without all the hassle and do it safely, there is a better way than using a "homemade DIY tow line". Now you can have your family & guests enjoy the cruise instead of watching your "towed vessels".
It's Super Easy, and with Trouble-Free Maneuvering
The Towdster is easily stored, so it's very easy to pull out and install. Once you feel how easy it is to maneuver your houseboat without worrying about what you're towing, you'll never want to be without your TOWDSTER.
Your houseboat can Tow SLOW, or Tow FULL SPEED
If you like to slowly cruise to your destinations, the Towdster handles like there's nothing behind you. Now if you own a "planing houseboat" and like to cruise at 15-30 mph, you'll love the Towdster so much that you'll you want to give them as christmas gifts to your boating friends... :)
What better way to see how beautifully the Towdster works than actually seeing it in action. We all know that a video is worth 1000 words,
so head over to the Towdster website (and watch a video)
and see what a marvelous product Patrick created. I know that Patrick will answer any questions you may have (and take good care of you).
Continue Reading Our Popular Pages
Our collection of houseboat ebooks

We just love houseboats, do you?
Join our monthly HB Insider for free