Houseboat pwc rails, jet ski lift, dual sea-doo's on your boat's swim platform
If you're looking for houseboat pwc rails, jet ski lifts, or to hold two sea-doo's on your boat's swim platform, I may very well have the world's best solution for you. I have found the company and the right man for the job. Steve is your man.
Since 1982, Steve has invented, patented, and manufactured a variety of products that his company ships all over the world. One of those product categories is boat lifts of all kinds, whether they be full-size boat lifts, pwc rails, jet ski lifts, or sea-doo swim platforms, and especially simple to use models for houseboats.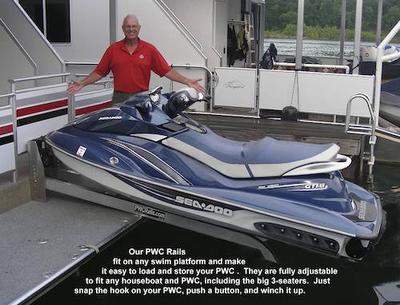 PWC Rail, Seadoo, Jet Ski Lift for Houseboats
Key Product Highlights
There are some very compelling reasons to use a pwc or jet-ski lift VERSUS using rental docks or travel-trailer storage. Simplicity, low-cost, and ease of use are amongst some of the big reasons.
There's nothing worse than being dissappointed by purchasing a poor quality Chinese based PWC Rail system based solely on price. Rest assured that Steve's extremely high quality, american-made product has to be one of the finest personal watercraft ramps available anywhere in the world.
This is what makes the Winch-Up, Tilt-Up PWC Rail system an incredible time saver and an excellent value. Prices for a complete system will vary from only $2,295 to 2,495 depending on the options ordered. If you're not a DIY, he can even help you find someone that can install it for you.
* A very low-cost solution for use or storage

* A high quality american made product

* Simple to use or store one or two machines

* Very easy to install even for DIY owners

* No need for detached lifts or floating docks

* Keep your watercraft's hull clean & algae free

* Save thousands, no slip rental or storage fees

* Rails tilt up out of the way, giving full access
An innovative space saving feature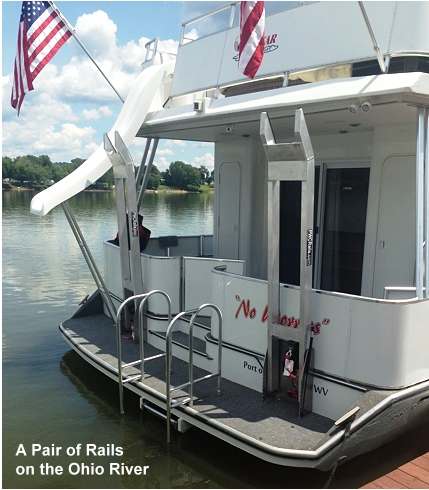 Rails tilt up out of the way so you have full use of your swim platform
Want to Know More?
So if you want to park your pwc, sea-doo, or jet ski on your houseboat's swim platform, just fill out the quick form below and get more detailed info, specs, great pricing, and above all excellent service.
BONUS OFFER: Fill out the secure form below and get special treatment directly from Steve. He'll know that I sent you and will take good care of you. IAN.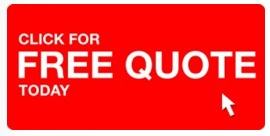 PWC Rail & Jet Ski Lift Inquiry Form
If you appreciate "simple to use" equipment, low-cost solution (between @ 2,295 to $ 2,495), and want the best American Made quality product in the world, than send us your inquiry now. Don't worry, your information is safe with us, and we'll make sure that you get a speedy reply, IAN.
Return to the Houseboat Parts and Accessories page
Return to the TOP of the Houseboat PWC Rails Jet Ski Lift page
Continue Reading Our Popular Pages
Our collection of houseboat ebooks

We just love houseboats, do you?
Join our monthly HB Insider for free