DIY Bow Stern Houseboat Thrusters, low cost, easy to install, no haul out
There's now a DIY bow stern houseboat thrusters available that are very low cost, easy to install, and no haul out of the boat required. These stern or bow thrusters get excellent reviews from current users, and work great on houseboats up to 110 feet in length.
Personally I know how difficult it is to dock or maneuver a single or twin engine houseboat on windy days. Sometimes just getting it back into the slip can cause some real embarrassment or grief.
Retractable Thrusters for Houseboats up to 110 feet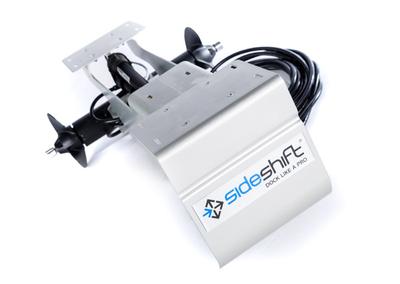 Great for houseboats up to 110 feet
A Complete Thruster Package
Designed for houseboats up to 110 feet, it's under-deck mounted and it includes everything you need including:

· A proven 7.5hp dual prop "retractable" thruster motor
· All mounting hardware and wiring harness
· Wireless joystick and helm-mounted actuator controls
· Wireless remote control key fob to control the thruster from anywhere on the boat or dock
· Easy in-water installation
· Full two year warranty

Mounted bow or stern(or both), it has been designed for very easy installation by the boat owner, or by any marina or boatyard. The typical installation time required is only 5-6 hours, and as with our other products can be done in-water.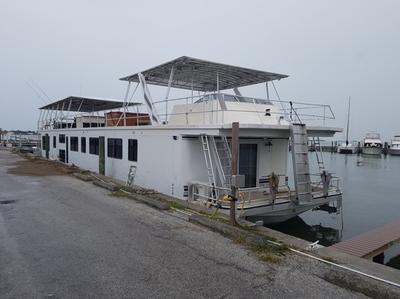 Thrusters made for large (long) houseboats
Thrusters Fit Older or Newer Boats
So whether you own a newer or older houseboat, you deserve to have "total control of your boat". Boating is a fun activity and a thruster should be part of your vessels equipment list. Every boat should have them installed as "standard equipment".


Thruster Videos are Worth 2000 Words
There's an
excellent thruster video
showing the features, performance, and the ease of docking using these thrusters. So see for yourself how it easily can totally change your boating control and confidence.
Easy to Install, DIY installation
The beauty of these thrusters is that the installation can be done by you, a handy DIY person, or they can easily be installed by your local marine repair shop.
No Need to Haul-Out the Boat
One great advantage for installation is that there's no haul-out required, the houseboat doesn't even have to be removed from the water, therefore further reducing installation costs.
Wireless Bow Stern Thrusters
As a bonus, there's a wireless joystick so that you can access the thruster power from your upper helm flybridge location. Surely that will be a great benefit and really impress your dock neighbours. :)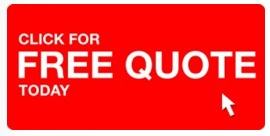 Bow Stern Thruster Inquiry Form
If you are interested to see a great 2 minute video, the testimonials and FAQ's, models and pricing, or possibly the installation technical specs, than fill out this quick online form below.
Bonus: If you speak to Rob or Mark, tell them I sent you and you'll get great service, a good price, and some of the best technical help in the industry. Don't worry, your information is safe with us, IAN.
Return to the Houseboat Parts and Accessories page
Return to the TOP of the Bow Stern Houseboat Thrusters page
Continue Reading Our Popular Pages
Our collection of houseboat ebooks

We just love houseboats, do you?
Join our monthly HB Insider for free