YES, with the right house boat plans,
you can start building your own now
Yes, with house boat plans, you can build a houseboat. When it comes to planning building a houseboat there is one thing you should first consider, do you
Buy One or Build Your Own?
That's a common question I get asked often, so I'll go through some Pros & Cons to help.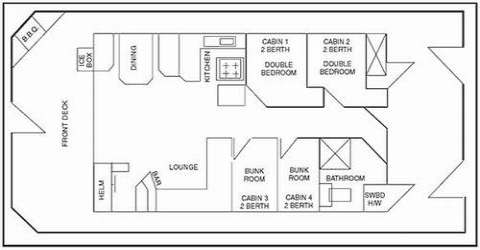 An overview of a house boat floor plan
"How to Live on a Houseboat" is the guide that helps you understand what is involved to live on the water full-time.
Share your Houseboat Experience and Knowledge
Like to See what other Readers have contributed?
Building with House Boat Plans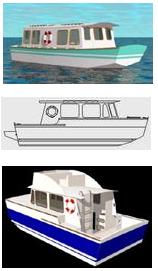 Do you want to be "heard", and be on the Web?
Here's an opportunity to have your voice heard.

Read What Other Visitors Have Said
Click below to see contributions from other visitors to this page...

Are you be interested to see some Houseboat Plans.
Are you be interested to see some Free House Boat Plans.
Like to return to the Top of this Houseboat Plan page.
Return to All about Houseboats from House Boat Plans
Continue Reading Our Popular Pages
Our collection of houseboat ebooks

We just love houseboats, do you?
Join our monthly HB Insider for free