Is BOAT US membership good for a houseboat? Yes, it has towing, fuel delivery, battery boost, etc
BOAT US is the best addition for any houseboat as it provides a huge boat load of low cost benefits for captains. Membership provides boat owners with insurance, towing, and plenty of member benefits for a ridiculously low price.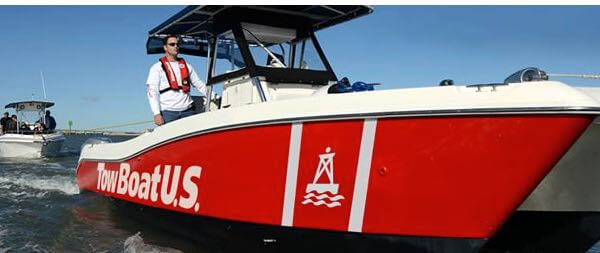 BOAT US, it's like AAA for the water
You like to have peace of mind when you are out with your family and friends. This is where being prepared is of utmost importance, and what simpler way to do it is with a Boat US membership. Being a member allows you to have access to a huge assortment of great services available to you, on any boat YOU ARE ON... (whether you rent, borrow, or own).
Smart captains like to be prepared
Being a boat captain entails many different responsibilities, and properly caring for everyone onboard is of primary importance. This is where a Boat US membership is a huge advantage and where it pays for itself in no time. The savings in fuel discounts, towing services, and all the additional unique member services alone make this a "no brainer" for any smart boat owner.

Membership has it's benefits like:
24 hour boat towing dispatch services
Low cost houseboat insurance policies
Fuel delivery, and jump start services
Get fuel discount savings at marinas
Preferred rates on marine boat loans
Receive 6 issues Boat US magazine
Discounts on slips, repairs, and parts
Access to member online resources
Dozens of member benefits available
Learn more about
Boat US for Houseboats
Take advantage of our special partnership with BOAT US to explore all the advantages of being a member. Click here to
learn more about Boat US
to see all the benefits & peace of mind available to members.

Go to the TOP of the BOAT US for Houseboats page
Return to the Houseboat Parts & Accessories page
Continue Reading Our Popular Pages
Our collection of houseboat ebooks

We just love houseboats, do you?
Join our monthly HB Insider for free