Houseboat Roof Vents: remove that foul smelling holding tank odors with air flow
One of the biggest (or smelliest) problems facing houseboat owners (or any boat owner for that matter) is the foul smell of holding tank odor backing up into the living space. It definitely can put a damper on the pleasure of being out on the boat… :(
Air Flow is the SOLUTION to Odors
Now I don't want to get into the all technical aspects of why holding tank waste smells, but it all boils down to aerobic & anaerobic waste. In other words, the SOLUTION to the problem is AIR FLOW. This is where a great VENT is a crucial part of any septic holding tank system, and we have a fantastic (and inexpensive) product to solve your odor & foul smelling holding tank issues.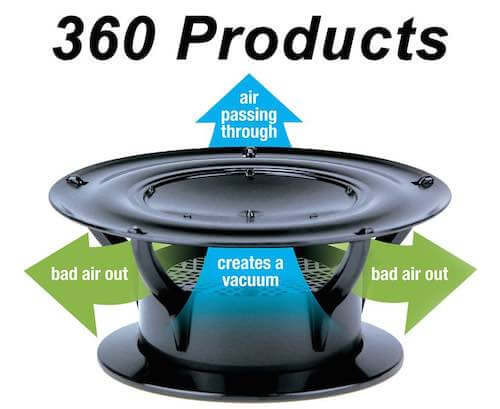 Any passing wind draws out smelly holding tank odors
Introducing the 360 Siphon Roof Vent
By creating air flow in a holding tank you eliminate any septic tank odors, and this is where their patented 360 degree design really shines. The slightest amount of wind will create a negative pressure thus pulling out any fumes.
Simply the BEST Roof Vent on the Market
With the aerodynamically engineered 360 degree design, the vent channels wind in its vortex, so it takes ANY air movement from all sides and centers it, causing a negative pressure in the vent pipe (thus drawing out the holding tank odors). If you have a holding tank odor problem, this inexpensive & highly effective solution is the way to go.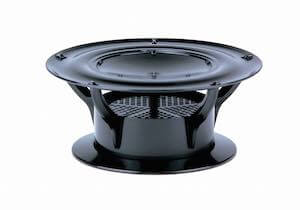 360 degree design draws out odors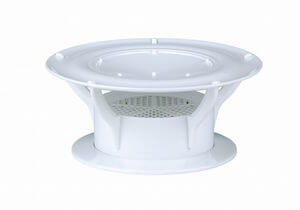 Removes smelly holding tank odors
Optional "P Trap" Waste Valve
Standard and commonly used P-Traps create many issues like evaporation, siphonage, and other mechanisms. Conventional waste traps rely on water to create a seal to reduce waste odors from re-entering the boat.
This is where a hygienic, waterless, self-sealing P-Trap would replace and eliminate the "problem prone" traditional P-Trap waste valves. If you have odors emanating from your bathtub, sinks, or shower traps, I recommend you have a look at the problem solving HepvO P Trap.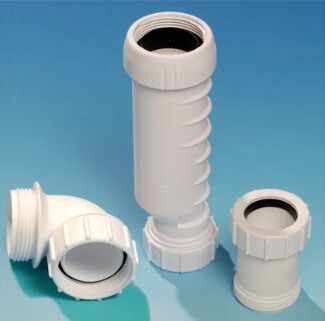 Waterless, Self-Sealing P-Trap Waste Valve
Return to the Houseboat Parts and Accessories page
Return to TOP of the Houseboat Roof Vents
Continue Reading Our Popular Pages
Our collection of houseboat ebooks

We just love houseboats, do you?
Join our monthly HB Insider for free