The Library for Houseboat Books, learn all the skills for house boats!
A collection of houseboat books, boating ebooks, Videos and DVDs.
You're looking to buy a houseboat?
Feeling a little confused or intimated?
We don't all start out as experienced boaters, let alone houseboaters, but how do you avoid those beginner, damaging, or very expensive mistakes.
Are you looking to sell your houseboat?
Would you like to sell the house boat
quickly
and for
top dollar
. Do look at
our Top-10 Selling Tips ebook
.
"Your book and the wealth of information in it helped us immensely. We were just beginners and we were scared about buying our first houseboat, but not anymore." Thank you, Margaret and Peter.
Buying a Boat? Download this Book First!
After a lifetime of buying boats, I can't stress the point enough, this book will totally reveal the tips and secrets you need to get started on the right track. It will pay for itself ten times over, and it may even save your marriage :)
Buy the Right Boat!

Don't Get Ripped Off! Don't
Buy A Lemon. Read This First.
We Highly Recommend this Book.



Anyone buying a houseboat should download this ebook as it is the fastest, easiest, and cheapest way to become an experienced knowledgeable buyer!
Become a boat buyer that saves time, $$ money, and buys the right boat.
Sincerely, Ian of all-about-houseboats

---
Selling your Houseboat? Get TOP Dollar for it!

Download the TOP 10 Selling Tips here.
Download your copy of


TOP 10
Selling Tips


Full of Tips to Sell your Boat Quickly
A $19.95 value, on sale for only $9.95




TOP 10 Selling Tips
provides you with the information and techniques used by many sales professionals around the world. You will learn tips on how to prepare, market, sell high, and successfully finalize the sale of your boat.
Sincerely, Ian of all-about-houseboats

---
Looking for other boating books to help?
These books and ebooks are some of the best investments you can make, and are the ones that I can highly recommend to you. They will provide you with all the priceless, necessary, and hard to find knowledge and information that houseboaters need to get started on the right track.
Don't forget, eBooks are easy to use, much cheaper, and very popular now. And they will save cutting down trees, and are good for the environment!
*
 Many of these links are from our sponsor, and open in a new window.
---
back to top of Houseboat Books


Get our free Houseboat Insider magazine
You want the
Truth and Cold Hard Facts
when it comes to houseboating, well the easiest, and the best way to stay connected with all the great Tips, Guides, Articles, and Technical Info that is coming from the site is to join our free monthly magazine newsletter.
Free Bonus Offer

To show our appreciation to all of our readers and visitors, here is the link to our free Houseboat Insider magazine.

Go ahead and sign-up, it's free and filled with great articles, tips, and information. Don't worry, your email is safe with us.
---
back to top of Houseboat Books


Dream of Building a Houseboat
A families dream and desire to build a houseboat and do some cruising. There's plenty of details, plans, and instructions helpful for someone thinking of building their own boat. The story dates about a decade ago, yet is relevant to today's projects.

The story and pictures reminded me of my father and I building our boat, sweet memories. Click the book or link if you'd like more details about the Dream Building houseboat book.
---
back to top of Houseboat Books


Secrets to Buying a good Boat
You want to buy a houseboat, and you're not sure of everything involved, and the things to look out for, than the Buy a Boat with Confidence book from Doug Dawson (400 pages), has to be one of the best collections of tips and secrets available.

If you're buying a boat, or even a houseboat for that matter, there's a wealth of information that can save you thousands $$$, and help you from the beginning to end of the process. Just click the book to read more tips and secrets.
Bonus Offer:
You will also get the 4 special reports for free, and priceless!
---
back to top of Houseboat Books


Lessons on HOW to Drive, Park, and Handle
Nothing creates more tension amongst inexperienced houseboaters than when it is time to navigate, park, dock, or maneuver that big houseboat around.

Learn the tips and secrets needed to handle that houseboat even in adverse windy conditions, and move her around the marina like a longtime pro.

If you are tired of the stress and anxiety of driving houseboats, than this e-book is an easy way to get all the skills and knowledge needed to feel confident.
---
back to top of Houseboat Books


Anchor Types, Tips on Anchoring
You want to sleep well at night on your houseboat, or stay anchored in different situations? Learn about various anchor types, raising and lowering them.

Learn definitions like anchor rode, scope, windlass, and much more. Tips on things like how to store, care, and to use mutliple anchors.

It's a must read for anyone thinking of leaving the dock or cruising. To read more about the anchors and techniques, just click the book now.
---
back to top of Houseboat Books


Handling and Docking a Boat
Learn to Dock like a Pro! You're family will be the envy of all the marina.
You're tired of stress and anxiety of docking, and you want to dock your houseboat like a Pro? Learn the tips and techniques to help in any situation, even if there's wind, current, or a tight fit. Just click the book with your engine configuration to learn the tips and techniques now.
---
back to top of Houseboat Books


Smooth Trips with First Mate 101
When it comes to piloting a houseboat around, it's important when you're spouse feels comfortable, and is at ease with all of the boats functions and responsibilities.

A great book written by Brenda, a First Mate, and written for first mates everywhere.

If you're looking for peace of mind, a sense of confidence, with a better understanding of what is involved in being a good skipper, than click the book to learn more about First Mate 101 now.
---
back to top of Houseboat Books


Tying and Securing a House Boat
There's nothing worse than leaving the houseboat and wondering if it will get damaged during the week? Will there be a storm tomorrow, and how to protect your investment.

Learn some of the simple methods to securely and properly tie your boat, and keep it that way. Tips and Tricks for your crew to use to make life easier when docking. Just click the book for more details.
---
back to top of Houseboat Books


Fun with Dinghys, Towing, Davits
Dinghy's and houseboats are like peanut butter and jam, they just go together. Learn about choosing the right one, davits, and different towing techniques.

We use ours for fishing, going to shore, and simply exploring different areas without lifting the anchor of the houseboat. They add an extra level of security to any boat. Simply click the book for more details.
---
Brochures for Boats & Houseboats
Ever wish you had the original boat brochure that came with your houseboat?

Now you can find those hard to find brochures, and give them as a gift, or keep for the day you may sell her.

Find old and new Boat & Houseboat Brochures

There's original brochures from 100's of boat makes, and even antiques that are next to impossible to find. They are meticulously scanned and emailed to you.
---
Sell your Houseboat Quickly and Top Dollar!

Download the TOP 10 Selling Tips here
The eBook has many tips to have a smooth profitable sale.
What better way to maximize your time and selling dollar!
The Topics Covered


Pre-Sale Analysis
Sale Preparation
Prospective Buyers
Price versus Cost
Perspective & Perception
How to Sell Quickly
Getting TOP Dollar
Closing the Sale
Selling Resources
Take advantage of the 1/2 price sale,
eBook value of $19.95, now only $9.95
The
TOP 10 Selling Tips
ebook provides invaluable tips to help you sell the houseboat quickly, yet also get Top Dollar as the selling price. The ebook is normally
$19.95
, yet during our 1/2 price sale it is only $9.95
You can download a FREE COPY when
you place a classified ad.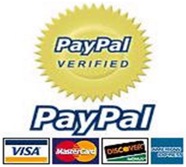 We use PayPal (a world leader in secure simple online payments) to bring you directly to the eBook download page of the
Top-10 Selling Tips.
---
Return to the top of House Boat Books page
Return to All about Houseboats from Houseboat Books page