How to Sell your Houseboat 
TOP-10 tips on how to sell it Quickly and for Top Dollar
First, let me say that I'm sorry to hear that you've decided to sell your houseboat, but I guess it could be for a variety of reasons such as: you want to upgrade, downgrade, change hobbies, or maybe other reasons.
How to sell your boat FAST, and for MORE money.
"Knowledge is a Powerful Thing", so download it and you'll instantly gain a lifetime of experience.
About the Author, and
my 30 Day eBook Promise


* I'll show you how to spot the biggest errors boat-sellers make when (show more...)
What's Covered in the eBook?
The Table of Contents:
The condensed eBook (21 pages) is filled with important strategies & tips to guide you through the process of preparing, listing, staging, and showing your boat. Everything you need to make the whole selling process a huge success.



Checklist for Pre-Sale Boat Preparation
Preparation tips on getting your houseboat 'really ready' for all the prospective buyers.



Dealing with all the Prospective Buyers
How to multiply your sales efforts by 10 FOLD with these simple to do tips and tools.



How to 'Stage the Boat' in its Best Light
Tips & strategies on how to make your boat stand out amongst the other boats for sale.



Difference between Selling, and them Buying
Learn the selling basics of making the buyers WANT your boat, and willing to pay for it.



How to Deal with 'Offers to Purchase'
The 'realistic look' at what the current offer to purchase really means in the long run.



Includes a free 'Boat Bill of Sale' sample
Also includes the Top-10 Selling Tips, and a free 'Boat Bill of Sale' form to close a deal.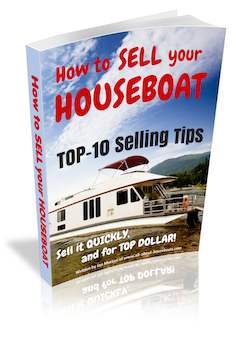 Testimonial:

" Ian, the tips in your ebook definitely helped us sell our houseboat, and we truly got top dollar for it. The new buyers are so proud of their new boat. Regards, Cindy and Joe, GA "
Grab your Copy Now
Get the step-by-step eBook filled with 21 pages of detailed steps, tips, and powerful techniques the Pro's use. Don't Miss the BOAT, as this is a limited time-offer, with selling tips that are worth 1000's $$. It's totally safe and 100% secure purchase via PayPal.


Download it Here
Ebook (PDF version)
Download the PDF ebook now to your Computer, Desktops, Tablets, iPad's, Smartphones, Kindle, portable Laptop, and most devices.
You May Have Some Questions?
eBook Format: it's a PDF download
The PDF ebook is simple because you can download right away and read it on your Laptop, Desktop Computer, Kindle, iPad, Smartphone, Tablets, and most other devices. Once "downloaded", an internet connection is no longer needed, and you can "sync it" to other devices.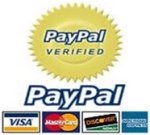 Get Instant Access / Read It Immediately
Right after your PayPal purchase you'll receive an email with a "download link" so you can download your eBook and start reading it right away. It's immediate, and there's no waiting for a printed book to arrive by mail.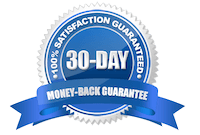 100% Safe, No-Risk Guarantee:
If you're not satisfied with this eBook, just contact me within 30 days of your purchase date, and I'll issue your 100% refund immediately. Your eBook purchase is 100% safe and secure – and 100% risk-free.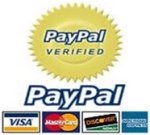 Do you have any PayPal questions?
You don't need a Paypal account to buy, however you'll be Checking Out via the Paypal shopping cart with your credit card. We use PayPal because it's world renowned, 100% safe & secure and easy to do online transactions. Here's how to do it...
This eBook is for you if...
You're here because you want to 'Sell your Houseboat'.

You don't want your houseboat to take forever to sell.

You're here to avoid making very costly sales mistakes.

You want to get the maximum selling price for your boat.

You value your time, money, and surely your families sanity.

Take advantage of my years of sales & boating experience.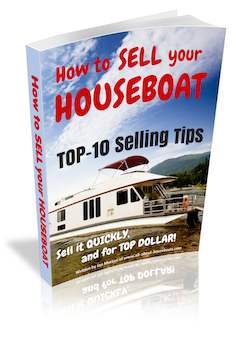 All this, for the price of a 'cappuccino'
You May Have Some Questions?
Contact Support