DIY Houseboat Pre-Inspection, inspect or survey it before calling a surveyor?
Is a DIY Houseboat Pre-Inspection worth your time? Yes, as there's plenty of houseboats out there for sale, yet they are not all worthy of your time (nor money). Use this ebook to guide you through the process of elimination, and use your time & money to survey boats that pass your "pre-inspection requirements".
A professional marine survey does cost a substantial amount of money, so if you can, allow yourself the luxury of only selecting boats that meet your checklist to be professionally surveyed. The money & time that you can save will likely pay for plenty of gas or dock fees in the future... :)
Do a DIY Pre-Inspection, before calling a surveyor
Doing a DIY Pre-Inspection

The Purpose of a Houseboat Pre-Inspection.



How & What to Accomplish in Pre-Inspections.



Inspecting the Exterior, and What to Look For?



Inspecting the Interior, and What to Look For?



Visually Inspecting a Boats Propulsion System.



Evaluating Age, and Condition of Equipment.



When to Get a Qualified Surveyor for a Survey.

"Knowledge is a Powerful Thing", so grab the ebook and you will instantly gain a lifetime of experience.
My eBook Promise To You:


* I'll show you how to spot the biggest errors boat-buyers make when (show more...)
What's Covered in the eBook?
The Table of Contents:
The condensed eBook (7 chapters) is filled with important tips and will guide you through a visual inspection process. It will also let you know if you should bother investing in the services of a professional surveyor. A marine survey can easily cost $500 of more (depending on length of boat).



Chapter 1
PURPOSE OF A PRE-INSPECTION OF HOUSEBOATS.
In this chapter we give an overview of the evaluation process and than summarize the vitals areas to cover before calling for a marine survey.


Chapter 2
HOW & WHAT TO ACCOMPLISH IN A PRE-INSPECTION.
Here is where we list what you need and may want to bring while doing a preliminary evaluation of a boats condition and any potential repairs.


Chapter 3
INSPECTING THE EXTERIOR, WHAT TO LOOK FOR?
The 3rd chapter is where we discuss the exterior areas that require your visual examination, to understand any damage or potential issues.


Chapter 4
INSPECTING THE INTERIOR, WHAT TO LOOK FOR?
In chapter 4, we have an "interior checklist" of items that require a full inspection. These items need a complete verification, before you buy.


Chapter 5
INSPECTING THE BOATS PROPULSION SYSTEM.
A boats propulsion system is the "heart" of the it all, and it's vital to your pocketbook to visually identify any abnormal or areas of concern.


Chapter 6
EVALUATING THE AGE, AND CONDITION OF EQUIPMENT.
Depending on a boats age, all the surrounding equipment needs to be verified for proper operation and if upgrades are needed or required.


Chapter 7
WHEN TO GET A QUALIFIED HOUSEBOAT SURVEYOR.
We discuss your options & when to call-in a professional surveyor, but also how you should go about choosing the best surveyor for the task.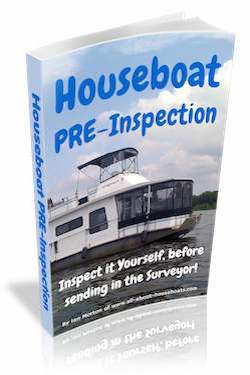 Testimonial:

"We are glad we read the ebook as it allowed us not go about paying for unnecessary surveys. It saved us from spending on surveys for boat's that were not worth 'our' time"

Sincerely, Barb and Andy from NY
Grab your Copy Now
Get the step-by-step eBook filled with 14 pages of detailed steps and tips the professionals use. Don't Miss the BOAT, as this is a limited time-offer, with tips that can save you 1000's $$. It's totally safe and a 100% secure purchase via PayPal.


Download it Here
Ebook (PDF version)
Download the PDF now to your Computer, Desktops, Tablets, Smartphones, iPad's, Kindle, portable Laptop, and most devices.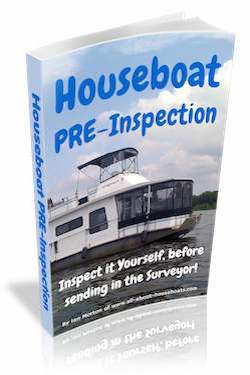 * Reg. price is $14.95
Today, it's only $9.95
* Grab a copy now, as the $5 off discount
expires at the end of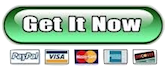 Don't have PayPal, no problem.
Click the 'Add to Cart' and
start reading it right away!
You May Have Some Questions?
eBook Format: it's a PDF download
The PDF ebook is simple because you can download right away and read it on your Laptop, Desktop Computer, Kindle, iPad, Smartphone, Tablets, and most other devices. Once "downloaded", an internet connection is no longer needed, and you can "sync it" to other devices.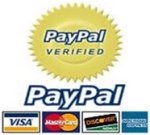 Get Instant Access / Read It Immediately
Right after your PayPal purchase you'll receive an email with a "download link" so you can download your eBook and start reading it right away. It's immediate, and there's no waiting for a printed book to arrive by mail.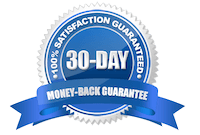 100% Safe, No-Risk Guarantee:
If you're not satisfied with this eBook, just contact me within 30 days
of your date of purchase, and I'll issue your 100% refund immediately.
Your eBook purchase is 100% safe and secure – and 100% risk-free.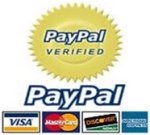 Do you have any PayPal questions?
You don't need a Paypal account to buy, however you'll be Checking Out via the Paypal shopping cart with your credit card. We use PayPal because it's world renowned, 100% safe & secure and easy to do online transactions. Here's how to do it...
This eBook is for you if...

You're here because you want to pre-inspect a houseboat.


You're here to avoid making very costly newbie mistakes.


You want to save yourself from paying for unnecessary surveys.


You value your time, money, and surely your families sanity.


Want to take advantage of my 40+ years boating experience.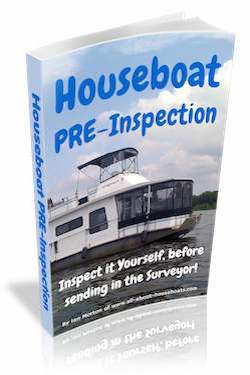 All this, for the price of a 'cappuccino'
You May Have Some Questions?
Contact Support