Our INSIDER houseboat magazine, it's delivered monthly, 

directly to your inbox for free.



Created BY houseboaters, FOR houseboaters.
Join our houseboat magazine now and get yourself the INSIDER facts. Take full advantage of our free online Houseboat Magazine as it's created for new, curious, beginner, and experienced houseboaters.
Is our Houseboat Magazine for you?
Did you answer YES
to any of the questions above, than you'll surely agree the INSIDER is the perfect houseboat magazine for you!
It's EASY and FREE, so sign up here!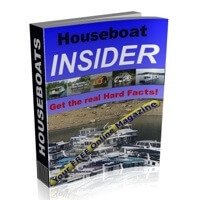 * We have a NO-SPAM policy, as we also hate spam
After subscribing you'll receive 2 emails.
The 1st one, is a confirmation email to confirm your email address.

The 2nd one, is shortly afterwards with a link to our Back Issues.
BONUS: you'll get our free HB Calendar and Pre-Visit Checklist.

We hope you enjoy the magazine as much as we enjoy creating it.


Sincerely, IAN (all-about-houseboats)


---
We're Now Mobile Friendly :)
Of our 2,000 daily visitors, we can see that mobile traffic has grown exponentially in the last 5 years.


42% comes from desktops and laptops

46% comes from mobile & smartphones

12% comes from tablets, and iPads etc...




---
You still haven't signed up?
Here are other reasons
why you should get it.
You can download our Houseboat Calendar for free.
You'll also receive our free Houseboat Pre-Visit Checklist.
Stay updated with tips, articles, reviews and discounts.
NO SPAM guaranteed, and you can even cancel anytime.
Have the Houseboat Insider delivered directly to your INBOX.
Have access to "exclusive discounts" only available to readers.
The "Woman's Corner" is geared towards our female readers.
It will quickly become your #1 favorite Houseboat Magazine!
You want to subscribe, it's quick, easy, and is totally FREE.
BONUS:
You'll get our free Houseboat Calendar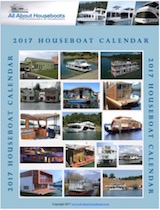 Our way to say thanks for subscribing, we want you to have our unique Houseboat Calendar. Each month has a photo from our personal houseboat collection.
All the photos were taken while we were traveling throughout the USA & Canada. Created with PDF Acrobat Reader, which is
free to download
, if you don't have it.
So don't wait, signup now!
BONUS:
You'll get our free Pre-Visit Checklist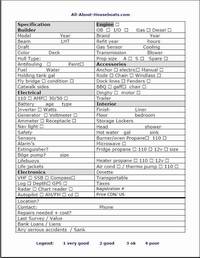 Our way to
say Thank You
for subscribing, we want you to have our unique Checklist.
The Checklist is designed to help you with all the details, equipment, and all information about the potential houseboats you visit.
So don't wait, signup now!


Like to return to the Top of free online Houseboat Magazine page
Return to All about Houseboats from the Insider Houseboat Magazine.