New Gibson Houseboat For Sale, quote, build, buy Gibson boats here
Are you looking for a new Gibson houseboat for sale? You can get a
free quote
, build, and buy Gibson boats here along with some direct factory pricing.
Build your dream boat for the family
The new Gibson's offer superior fuel efficient engines and performance, and the spacious hull designs provide great cruising speed for traveling. Boats designed to bring smiles to everyone in your family.
New Gibson Houseboats For Sale

Gibson Boats - spacious interiors with great performance

Superior Performance, Speed, Cruising
The new boats offer a blend of speed, economy, and functionality. The hull designs are unparalleled in the industry as they allow for fuel efficient low cruising speed, with excellent top speed performance.
The boats can range in cruising speed from 12-24 MPH depending on either a gas or diesel engines. The diesel engine options can allow for an amazing 3.6 MPG with a smooth cruise of 9 MPH. Exactly what you need for long distance ICW travel, or cruising the Great Loop.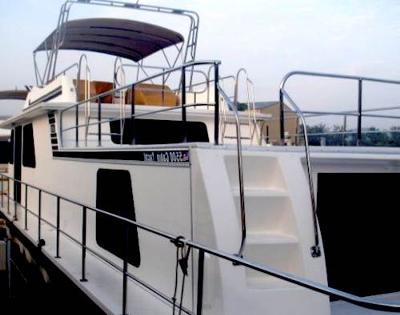 Get All The New Features And Options
Some of the new features and options are diesel engine packages tailored for high power applications or superior fuel efficiency. The boats now include cold weather insulation packages combined with thermopane windows. Here's a list of standard and custom options available like:
* Low Maintenance Fiberglass Planing Hulls
* Rear Aft Standup/Walkthrough Sliding Door
* Starboard Marine Grade Sliding Entry Door
* A new Instrument Panel (upper/lower helm)
Optional features can include an Aft Hard Top, Stainless Steel Railings, Gas or Diesel Power Packages, Custom Split Galley, Home Theatre Room, and any Custom Floor Plans that you desire.

Sport, Cabin Yacht, Classic, 5500/5900 Series
All of the Gibson models are designed to handle a small, medium, or even a large boating family in complete comfort. They manufacture boats from 44, 47, 50, 55, and a huge 59 foot model.
The styles available are the
Super Sport
, the
Cabin Yacht
, the
Classic
, and the
5500/5900
series and are shown below. The length and beam measurements are as follows: 44 x 14 ft, the 47 x 14 ft, the 50 x 14 ft, the 50 x 15'10", and the largest being the 59 x 15'10" widebody series.
* The
Sport
series comes in 44 and 47 foot sizes
* The
Cabin Yacht
series comes in a 50 foot size.
* The
Classic
comes in a 44, 47, 50 foot models.
* The
5500 / 5900
series are 55 and 59 foot lengths.

Gibson Houseboats - the Sport Series boat

Looking for a New Gibson Houseboat For Sale?
If you are seriously considering buying a new houseboat, the Gibson is an excellent purchase that will easily satisfy the even the most demanding boater. You can now take advantage of our sites 1/2 million visitors as we've arranged for
factory direct pricing and quotations for you
.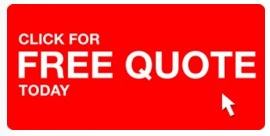 Get a Gibson Houseboat Quote Here
If you're interested in getting a more detailed quotation, here are the various models and lengths. When it comes to purchasing a new Gibson houseboat for sale, go with the leaders. You also want to be well cared for, and get some special pricing as well.
The available Gibson models and lengths
* 44' - Sport Series
* 44' - Classic Series
* 47' - Sport Series
* 47' - Classic Series
* 50' - Cabin Yacht
* 50' - Classic Series
* 55' - the 5500 Series
* 59' - the 5900 Series
Fill in the quote request below, and don't worry, your information is safe.
NOTE
: you'll also receive a direct link to the options/specifications page.
Thanks for your New Gibson Houseboat For Sale Inquiry
Return to the New Houseboats For Sale page
Return to the Houseboat Manufacturers page
TOP of the New Gibson Houseboat For Sale page
Continue Reading Our Popular Pages
Our collection of houseboat ebooks

We just love houseboats, do you?
Join our monthly HB Insider for free