How much does a houseboat cost to own, run and operate?
The real Houseboat Cost of Ownership.
Part of the Dream, or purchase plan of a houseboat, has to include and consider the REAL amounts that ownership involves.
Some of the
areas of interest
, can be hidden or visible. Many first-time buyers forget to look into all aspects involved in owning and operating a houseboat.
To better help potential buyers understand the extent of hidden houseboat costs, we've provided a Simple, Basic guide to review.
You get the idea, the real cost is a combination of many factors...

To help to calculate the Houseboat Cost of Ownership,
review the houseboat cost topics below: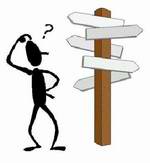 Pre-purchase Costs
One area that someone shouldn't forget is the cost of time and money involved in the search of the "perfect" houseboat.
---
Marine Surveys
It is one of the best pieces of advice that I can recommend, GET A MARINE SURVEY !!! Due to insurance requirements, and in your best interest, a marine survey is an excellent idea. It can reduce the chance of purchasing a boat that has hidden or extensive damage. Marine Survey prices vary according to location, but a ball park figure can be 10-20$ per foot (boat length x fee).
HIGHLY RECOMMENDED, and well worth the time and money...
A decision maker when it comes to Cost of Ownership
---
Finance Costs
If you are to get a Bank Loan, or Line of Credit, or loan from Family, there is always a cost involved. Always take this into account, since it can be a short term, or long term obligation. Weigh each option carefully, and ask about specialized Boat Loans...
---
Transport Costs
If you find a boat in another area, just remember that there is the cost of transporting the boat form one location to another. You could navigate the by the rivers and lakes, or have it professionally moved. Be sure to find a Transport Company that has credentials that can be verified.
Better safe, than sorry.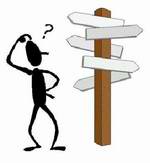 ---
Renovations
Typically, after the purchase of a new, or used boat, there is always some form of renovating to be done, to put your personal style and flair in... Projects can range from small to major expenses.
---
Marina fees
Typically, there are low, medium, and high end Marina available. Prices vary depending on location and services. Marina fees are generally calculated according to the length of the houseboat.
---
Storage fees
If you intend to boat in an area where the boat has to be stored in the winter, remember to take into account winter storage fees. The boatyards generally charge fees depending on boat length, and also charge extra for winterizing, shrink wrapping, and haul outs.
---
Maintenance
Just as a car needs maintenance, so does your boat. Items that nned attention are similar, oil changes, ignition, propellers, anodes, etc... Depending on your "mechanical" aptitude, you can do a fair portion of it yourself. However, some jobs are better left off to professionals.
---
Repairs
Everything in the world is going to break, the only difference is that we don't know WHAT, WHEN, or WHY !!! Keep part of your budget for the inevitable.
---
Fuel Costs
Just as the human body doesn't run on "love", neither can your boat, therefore depending on the size of your boat, fuel costs can go up exponentially. The beauty about houseboats, is that you can enjoy yourself wherever you go.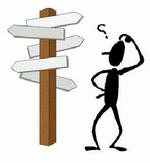 ---
Depreciation
Unlike the housing market, homes will generally increase in value, however, boats generally DECREASE in value. In a lot of areas, taxes are due on NEW boats, and not on used boats.
Something to consider.
---
Insurance
In regards to insurance, price depends according to company or broker, and conditions stipulated.
The cost to insure a $10,000 boat is much less,
than insuring a $200,000 boat. Marinas generally
require to have boat insurance.
---
Operating Costs
Your budget should make provisions for the day to day costs of the operation of your boat. Costs can come from replacement of wear and tear items such as Fenders, Ropes, Power Cables, Bimini's, Equipment, Engine rebuilds etc...
---
Sales Tax
You don't want to forget about Sales Tax. This can be a major expense on the purchase price of a houseboat cost.
---
You get the idea, the
REAL Houseboat Cost of Ownership.
When calculating your boating budget, take into account the different areas that are a reality. Once you prepare the COST of OWNERSHIP, greater the enjoyment of the lifestyle.
KEYNOTE: Pick your DREAM, Plan your Work, Work your Plan !!!
---
---
To go into greater details on the cost of ownership,
follow the links to see a expanded discussion.


Wondering which type, or model to consider ?
return to the top of the Houseboat Cost page
return to Houseboat Questions and Answers page


return to HOME PAGE of www.all-about-houseboats.com