Wish you could be cruising
on Lake Powell houseboats?
Just being out on Lake Powell houseboats is simply incredible!
It's the 2nd largest man-made reservoir measuring 186 miles long, and 25 miles wide, straddled by
part of Utah and part of Arizona
. It truly is a houseboat paradise with its 1900 miles of amazing deep shoreline.
You're curious about the Local Attractions, or maybe you're looking for the perfect Marina, or possibly planning a family vacation and would like to find a great Rental Houseboat. If you're looking for Houseboats For Sale, than you'll most likely find some good deals around the lake.
There's a variety of houseboat Services available, or are you considering a Timeshare instead of buying one. There's a Map of the Area below to help you out. This site is constantly
updated
with new information, so be sure to join our
Free Newsletter/Magazine
, it's a great resource for you.
A Video is Worth a Thousand Words!
A good overview of the beautiful Lake Powell Houseboating.
Local Attractions
Fishing for bass, stripped bass, and rainbow trout is abundant.


Swimming is common since the water quality is clean and warm.


Dams/Canyons are plentiful, and make for beautiful pictures.


Water Skiing is popular and a great activity to do on Lake Powell.


Kayak/Canoe is an excellent way to explore the surrounding beauty.


Local places to visit include Dams, Bridges, Indian ruins, and Page AZ.
House Boat Lake Powell Marinas
Wahweap Marina
is only minutes away from Page AZ, and is the largest on the Lake.


Bullfrog Marina
is close to Ticaboo UT, and is the 2nd largest marina on Lake Powell.


Halls Crossing Marina
can be found on the East side of the lake, across from Bullfrog marina.


Dangling Rope Marina
is found @ 40 miles from Glen Canyon Dam, and is reachable from the lake.


Antelope Point Marina
is close to Page AZ, and is the newest marina on the southwest side.


Lake Powell House Boat Rentals
Houseboat Rental Lake Powell (coming soon)

Aramark Houseboat Rental

Forever Houseboat Rental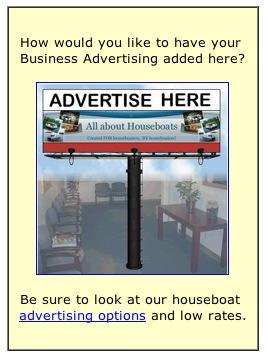 Lake Powell Houseboats For Sale
Lake Powell Houseboat For Sale (coming soon)

Privately or through a Broker?

Considering a Timeshare, or Rental?

House Boat Lake Powell Services
There's a large selection of local houseboat services available in the area, like
Marinas
,
Transport
, Storage, Surveyor's,
Loans
,
Insurance
and so on.
House Boat Lake Powell Timeshares
Timeshare is an alternative to rentals, and makes good financial sense.
Sunrise Peak is a company offering House Boat Timeshares.


Houseboat Lake Powell does shared ownership Timeshares.


Only looking for a Houseboat Rental?


Lake Powell, Map of the Area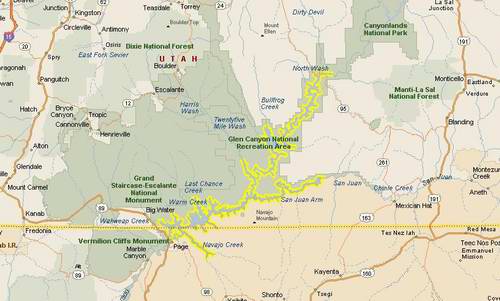 Click here to go back to the top of page.
Free Newsletter/Magazine
Join "The Houseboat Insider" for free.
Since this website gets updated frequently, you should signup for our free
Houseboat Insider magazine
; it's filled with Tips, Articles, Reviews, and great Discounts for our Readers. You can cancel anytime with just 1 click.
It's quick and easy, simply fill in the form below, it's safe and secure.
Return to the Top of Lake Powell Houseboats page.
Return to Houseboating World Wide, from the Lake Powell page.
Continue Reading Our Popular Pages
Our collection of houseboat ebooks

We just love houseboats, do you?
Join our monthly HB Insider for free