The houseboats amsterdam and
the canals are simply amazing!
The maze of canals, and the houseboats Amsterdam have to be one of the most amazing attractions in the Netherlands, or anywhere in the world for that matter. Where else do you have 165 canals, a Red Light District, and over 16,000 concert-theatrical performances per year, all in one place.
Watch a video of Amsterdam House Boats
A canal ride through the Houseboats of Amsterdam.
Local Amsterdam Attractions
Amsterdam is a city with a truly rich culture and heritage, with beautiful old buildings, and an incredible navigable canal system. As for attractions you'll find museums, excursions, nightlife, petting farms, tour guides, and an average of 40 cultural performances per day.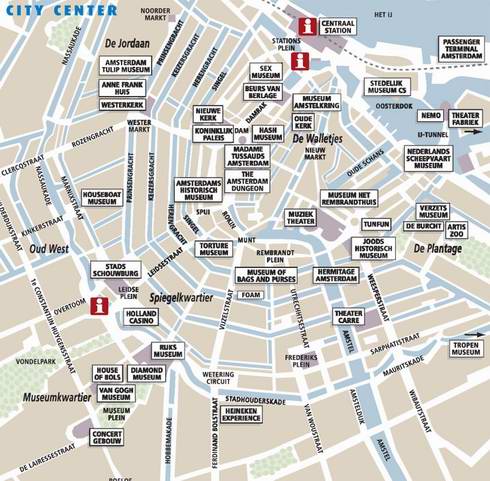 The lines in blue are the canals. You can see there's plenty To Do & See in Amsterdam.
Houseboat Rental Amsterdam
You're going to be in the area, and you'd love to experience the magic of houseboating on the canals of Amsterdam. This listing below will hopefully get your started in the right direction, and help you plan a great rental.
(coming soon) Amsterdam Boat House Rental


Amsterdam Houseboat
Kromme Waal Opposite 137 +31 (0) 6 5383 0105


Amsterdam Houseboat Rentals
Realengracht W.S. 16 Amsterdam 1013KX 31 615 513 616


Hatenboer Yachting
Postbus 34 AA 3430 31 (0) 30 6055823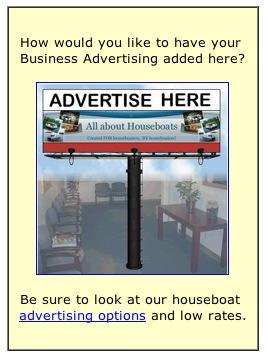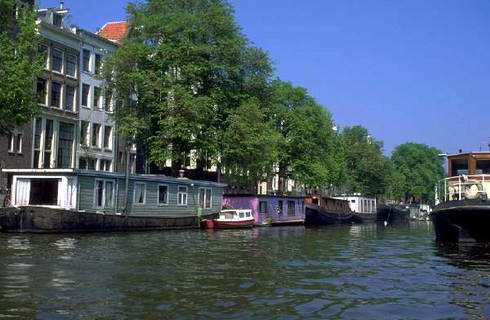 You'll notice that there's "no two boats alike" in Amsterdam.
Amsterdam House Boats For Sale
(coming soon) Houseboats Amsterdam For Sale


Considering a Timeshare, or Rental?


Amsterdam House Boat Services
There's a large selection of local houseboat services available in the area, like Marinas,
Transport
, Storage,
Loans
, Surveyor's,
Insurance
and so on.
Map of the Amsterdam Houseboats area
Free Newsletter/Magazine
Join "The Houseboat Insider" for free.
Since this website gets updated frequently, you should signup for our free
Houseboat Insider magazine
; it's filled with Tips, Articles, Reviews, and great Discounts for our Readers. You can cancel anytime with just 1 click.
It's quick and easy, simply fill in the form below, it's safe and secure.
Like some Tips & Ideas to Plan a great Vacation Holiday
Return to the Top of the Houseboats Amsterdam page.
Return to Houseboating World Wide, from Houseboats Amsterdam
Continue Reading Our Popular Pages
Our collection of houseboat ebooks

We just love houseboats, do you?
Join our monthly HB Insider for free