Useful Houseboat For Sale Tips
DO's and DONT's of finding or buying a Houseboat For Sale!
You're scouring the classified ads section looking for a houseboat for sale. The feeling of excitement can be overwhelming, just the thought of buying your first houseboat, or possibly a bigger houseboat can be one of life's great moments !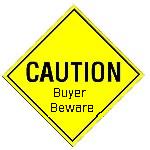 My advice,
Buyer Beware
since there can be costly pitfalls, but most can be eliminated with a simple plan. The plan consists of making a list of Questions, Observations, Inspection, and the list of Need/Want items that you're looking for. The simplest way is to download the Houseboat Buying Guide below.
STEP 1
In order to save yourself a lot of TIME/MONEY traveling around looking at house boats, ask the Private Seller or Broker, if they can
supply you the basic details?
(use a checklist)
STEP 2
If the
"basics" are ok
with your
PRE-Visit Plan checklist
, then you can proceed to get more precise information such as:
Date of the last marine survey?
Last haul-out was done when?
Are there more detailed photo's?
Engine(s), and the generator hours?
Last overhaul of engines/generator?
How long has it been For Sale?
What major repairs have been done?
What minor repairs have been done?
How, and who does the winter storage?
Who does all the mechanical repairs?
If HE, was to buy the boat, what would he fix?
Does he have proper Title, and Registration for it?
Are there any bank loans, or liens on the houseboat?
Has the boat ever been in a serious accident, or sank?
Like to make an offer, put it in writing, and use a Bill of Sale.
You get the idea, a few minutes beforehand, can save a lot of TIME + $$ REMEMBER, when an ad sounds too good to be true, it probably is!!!

Like to read more House Boat For Sale tips?
return to the Top of Houseboat For Sale page
return to Houseboat Questions and Answers page
Continue Reading Our Popular Pages
Our collection of houseboat ebooks

We just love houseboats, do you?
Join our monthly HB Insider for free