The long Memorial Day holiday is already upon us, so are you going to be out houseboating this weekend? The long weekend signifies that there is @ 1 month left to spring before the summer season officially arrives :)

Since many of you may be out boating this weekend, we wanted to highlight our list of the Top-10 Houseboat Accessories. If you have any favorite accessories of your own, do tell us here (try to include a photo).

We want to thank you all very much for the positive remarks regarding the "new Houseboat Insider format", as the horizontal text link/photo layout is easy on the eyes and very simple to read.

With all the articles included in this months Insider, there's surely something to please the new, beginner, curious, or even experienced houseboaters everywhere.

I hope you have a great long weekend, and please, have fun but be safe.

Safe houseboating, IAN.


---
---
---
---
---
---
---
---
---
---
---
---
---
---
---
---
---
---
---
---
---
Buy the Right Boat!

Don't Get Ripped Off! Don't
Buy A Lemon. Read This First.
We Highly Recommend this Book.


---
---
---
---
---
---
---
---
---
---
---
---
---
---
---
---
---






Your First Time Here?


If you're new to the Houseboat Insider, welcome and do enjoy your stay.
Safe Houseboating, Ian from www.all-about-houseboats.com







* New to Houseboating? Start Here. *
Welcome and congratulations on arriving at the fastest growing online houseboat community. So if you're new, just curious, a total beginner, or even a long-time boater, you'll find the free Houseboat 101 Guide extremely helpful in guiding you to the answers of your questions about houseboating.

Here's some links to tips and information on buying a new boat, transporting a boat, building a houseboat, insurance for houseboats, marine surveys, classified ads, and houseboat rentals.






---
---
* 100's of Houseboating Articles. *
Below is a summary of all the categories where you will find hundreds and hundreds of articles, tips, guides, and comments from the websites members, visitors, and creator. Feel free to add your comments and ideas.



If you have a story, tip, or article to share, you can post it here.




---
---
The END for now, see you next edition.
---
---
Custom Search


You have houseboat questions?
We now have a great service.
Answers via email or telephone


---
We Welcome You All to
All-about-Houseboats
To show our appreciation for
visiting us, here is a free gift.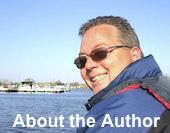 IAN the editor & webmaster



Free Houseboat Magazine
Free, online, and loaded with
all the Cold Hard Facts that
you want & need to know!