Rare Unique Canal Houseboat Rentals, be a vacation canal boat rental captain.
Today you can explore something very rare, the most unique canal houseboat rentals in the USA. Did you know you can rent canal boats for an historical ride through the world renowned New York canal system?
How would you like to be the Captain of your own Lockmaster Canal Boat and navigate through an amazing beautiful, and slow-paced lock system. These steel canalboats are easy to operate, reasonably priced, spacious and fully equipped for mid-week, weekend, or full week rentals.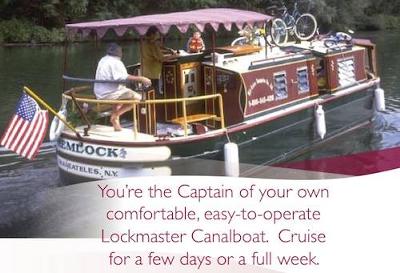 Unique Houseboat Rentals - be the Captain of a rare Canal Boat
Vacation - explore the rivers, lakes, and cities
As you explore the canal system you can visit cities like Lockport, Rochester, Macedon, Newark, Seneca Falls, and Cayuga just to name a few towns along the way. Spend the night and discover what each area offers.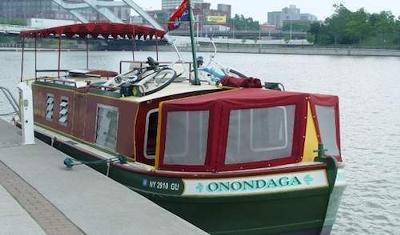 Canal Houseboat Rentals - explore the cities and towns
Time to travel in a canal houseboat
Now just to let you know, these rare and unique
canal style
houseboat rentals are extremely limited, so if you are interested in renting a boat, don't wait too long as availability and reservations go very quickly.
Return to the House Boat Rental page
Return to the Houseboat Rental Directory page
Return to the TOP of the Canal Houseboat Rentals page
Continue Reading Our Popular Pages
Our collection of houseboat ebooks

We just love houseboats, do you?
Join our monthly HB Insider for free