How to Work from a Houseboat Office,
using Computers, Internet, Fax, Email
Setting up your own houseboat office is easy and very popular nowadays. So whether you live aboard, or often like to spend your weekends or the holidays on your boat, you can now work and connect with the outside world using computers, the Internet, and some very simple accessories.
Do you want to setup, or work from your houseboat office?
Here are some of the tools and tips to help you get started!
You will see how, where, and what you need to get started, and we'll look at the
Types of Work
,
Hardware
,
Software
,
Internet
, and the
Accessories
.
NEW
: Would you like to
Share
or
Read Tips
on using an Office on a Boat?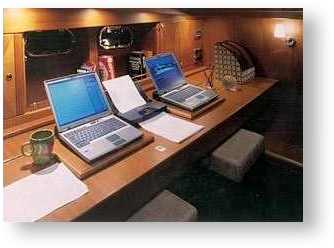 Do I work from the office on the boat?
I have been living and working from the houseboat for years, and I use both Windows and Apple Mac computers and laptops to earn a living. Now to be honest, I am likely the biggest "geek" on our boat, as I like to test, play with, and try just about any new office or computer technology.
---
back to top of Houseboat Office


Work, Jobs, or Income from your Boat Office?
Are you already employed, and need to securely connect to your office?
Or are you looking for a new source of income to do from a houseboat?
Either way, there's plenty of easy solutions to get you up and running.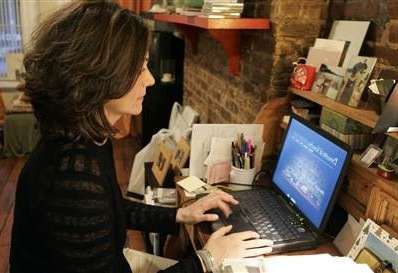 Houseboat Office - computer work or income jobs for house boats
Connect to your Work Office:
If you need to securely connect to your boat office to your work office, you will have to
access the Internet
, and use a
secure VPN connection
.
Types of Houseboat Incomes available:
If you're looking for a new, or second source of income to generate from your houseboat, there are many
work opportunites available
to you.
---
back to top of Houseboat Office


Computer Hardware for a House Boat Office?
When it comes to the necessary computer hardware or equipment to connect to the outside world from your house boat, you would need:
The Computer Choices Are?
Hardware or computer equipment like a desktop computer, portable laptop, notebook, or a small netbook. Each of them have Pros & Cons.
Desktops Computers
The big advantage to desktops is that they can easily be upgraded at anytime, and generally have more powerful components installed.
Laptops & Notebooks
The big advantage to laptops and notebooks are the portable and freedom aspect. You can use full size keyboards and monitors to mimic a desktop.
Do you want an indestructible laptop,
here's the worlds toughest laptops.
Small Netbooks
The advantage to netbooks are the small size, low-cost, and portability, yet often provide poor performance, limited functionality, expandability.
Extra Hardware
In your office you will likely want a printer, fax, scanner, external hard drive, LCD monitor, router, speakers, webcam, and the list just grows :)
Where to Shop for Deals?
We tend to shop and buy our stuff at places like
HP
,
Toshiba
,
Dell
,
eBay
,
TigerDirect
, and
Newegg.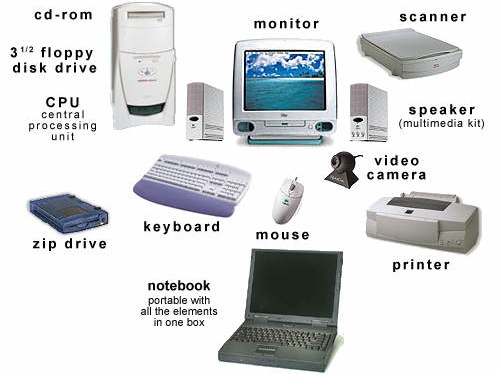 Houseboat Office - typical computer hardware useful on house boats.
---
back to top of Houseboat Office


Computer Software for your Floating Office?
Computers need an operating system to run, and they also need program software to complete tasks and projects like emails, graphics, documents, spreadsheets etc...
Some of the most popular computer O/S (operating systems) that are being used are Microsoft Windows OS's like XP, Vista, Windows 7, etc.
Another growing OS would be Apple's Mac OS X, and for techies Linux.
You likely want to run programs like the
Microsoft Office
package which has Word, Excel, Outlook, Powerpoint, or on the Mac Apple side of things, programs like
iLife or iWork
for Mac OS X.
Make free or cheap Telephone Calls?
You likely want to use MSN Messenger to chat with family and friends, or
use Skype for free or cheap telephone calls
to family, friends, or clients.
Do you use a Fax Machine?
If you need to send and receive faxes from your boat office, you will want to read these
Tips on How to Fax from your Houseboat Office.
You will also need some additional software programs like Anti-Virus, Photo, Video, Graphic, Data Backup, PDF, Browser, eMail, Fax and others.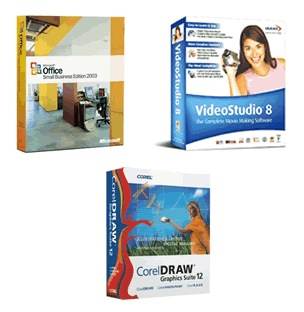 Typical computer software found on house boats.
---
back to top of Houseboat Office


Connecting to the Internet from a Houseboat?
Just in the last decade alone the Internet has grown by leaps and bounds, and so have the different methods for you to connect and exchange with the world's largest network of office computers, servers, and web sites. We've assembled a
simple houseboat Internet guide to help you decide.
Secure VPN Connections:
A quick overview of what a VPN (Virtual Private Network) connection is, try and imagine that you have some VPN software on your computer, and that you basically connect to your work server, however your connection (tunnel) is first routed through a secure server which encrypts your data.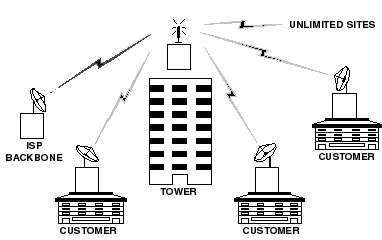 Cellular, DSL, Cable, WiFi, VPN, Satellite, iPhone Smartphones, Modem
---
back to top of Houseboat Office


Computer Accessories to Improve your Office?
Now that you have your computer hardware, and acquired some program software, you will find that there are some additional accessories, extras, and tools that make life or work from a boat even more enjoyable and productive. Lets look at some of the basic necessities:
Backing up your valuable data, wireless routers, external hard drives, LCD monitors, keyboards, mice, desks, printers, scanners, webcams, USB, UPS, GPS, BlueTooth, Marine NAV, and the list is endless...
Where to shop for some great deals?
Since we all work hard for our money, and always enjoy getting a great deal, we tend to shop and buy our stuff at
TigerDirect
,
Newegg
, or
eBay
.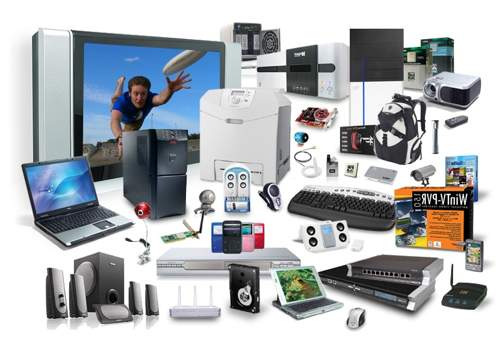 Houseboat Office - some computer accessories useful on house boats.
---
back to top of Houseboat Office


Try eBay for your Computer Office needs.
When it comes to the size and power of eBay, you won't find a wider selection of items available, nor can you beat some of the low prices. When it comes to computers, laptops, or accessory needs, eBay has it all. It's easy to search and find just about anything computer related on eBay.
Do you have a specific item in mind?
---
back to top of Houseboat Office


Share or Read Tips about a Houseboat Office?

What Other Visitors Have Said
Click below to see contributions from other visitors to this page...

Houseboat Office Tips - email Internet Faxing - can you receive a fax, or send faxes from house boats?

When it comes to your houseboat office, many people are still faxing documents nowadays, and they can receive a fax, or even send faxes from their house …

Working from the Boat - view from our small houseboat office is incredible.

When I work from my houseboat office, the view of the lake is simply amazing, and I get to watch the boats, people, and wildlife go by. What a great place …

Houseboat Monthly Budget Binder - track monthly expenses and activities Not rated yet
My office tip is to create a houseboat monthly budget binder, and use it to track monthly expenses and activities. So basically my office tip is to create …
---
Return back to the top of the House boat Office page
Return to Houseboat FAQ's Questions, from the Houseboat Office page
Read more about Setting Up your Houseboat Internet options
Continue Reading Our Popular Pages
Our collection of houseboat ebooks

We just love houseboats, do you?
Join our monthly HB Insider for free