A houseboat equipment list, do I NEED it or WANT it?
When it comes to houseboat equipment, it's a never ending story, and there's always something new and exciting that we want.

When it comes to our shopping list there is always something being added, and boy am I speaking from experience about houseboat equipment.
The strugggling with, "do I NEED It, or do I WANT It" theory. There's a certain amount of responsibility placed on the skipper, to do be sure that his crew and guests enjoy the outing or trip, and that they get back safe and sound.


I've come to realize that a "true" captain will always be on the lookout, for better ways of doing things for his crew, and passengers. Did I say passengers? I meant family and friends... :)


---


The "NEED IT or WANT IT," items fall into basically three equipment categories.
SAFETY, NAVIGATION, COMFORT
Safety
covers items like, First Aid, Life jackets, Smoke-Fire-Vapor detectors, Bilge-Engine alarms, Flares & Signalling...
Navigation
covers items like, VHF radios, GPS's, Charts, Compass, Radar, AutoPilots, Instruments, Software...
Comfort
covers items like, Clothing, Ventilation & Cooling, Binoculars, WaterSports, Inflatable Dinghy's...
Safety, Navigation, Comfort Houseboat Equipment

Anchor & Docking := Ladders, Ramps & Boat Hooks, Windlasses & Rollers, Anchor Line & Dock Line, Anchors, Fender & Docking, Chains & Shackles

Books & Video's := Books, Videos, DVD's, Magazines, Guide, Reference, Log Books, equipment

Clothing & Shoes : = Foul weather, Jackets, Shoes & Boots, Gloves & Hats, Casual wear

Cordage : = Anchor line, dock line , rigging, tow lines, chafe gear,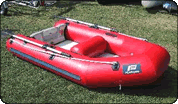 Deck Hardware : = Hatches & Ports, Cleats & Chocks, Deck Plates & Storage, Rub rails

Electrical : = Batteries, chargers, wire, Inverters, Lighting, Fuses & Switches, Battery Combiners, Generators, Solar, Wind, Dockside

Electronics : = Fish Finders, Depth, VHF marine radios, Radars, TV-Stereo-Weather, AutoPilots, Antennas, Instruments, Software, Epirb, Equipment

Engine Systems : = Engine parts, Fuel tanks, Instruments, Lubrication, Propeller, Drive Train, Steering, Trim Tabs, Control systems, Horns & Wipers

Fasteners : = Brass, Stainless, Nylon, Inch & Metric, Anchor Nuts, Thread Out

Fishing : = Rods/Reels/Trolling motors/Tackle Boxes/accessories

Gifts : = Books & Video's, Camera, Binoculars, Sunglasses, Log Books, Flags, PDA's, Multi-Purpose Tools,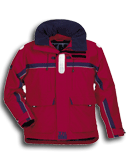 Interior : = Bedding & Drapery, Refrigeration & Coolers, BBQ's, Stoves, Propane, Cookware, Containers & Storage, Dri-deck & Non-Skid

Navigation : = GPS, Compass, Binoculars, Horns, PDA's

Paint & Maintenance : = Cleaners, soaps, polishes, Paint, varnish, teak oil, Epoxy, Fiberglass, Caulking, Adhesives, Sealants, Anodes

Plumbing : = Freshwater, fittings & valves, bilge pumps, Marine sanitation, General purpose pumps, hose & fittings

Safety : = Life jackets, First aid, Flares & signaling, Epirbs & life rafts, Fire ext, Vapor & Fume detectors

Seating & Covers : = Chairs & Seats, Covers & Bimini's, Carpets & Vinyl, Tables

Small Boats & Motors : = Inflatable Boats & Dinghys, Kayaks & Canoes, Outboard Motors, Electric Motors

Ventilation : = Vents, Air conditioning/cooling, Bilge blowers, Heaters, Air dehumidifiers, Air purifiers

Watersports : = Wakeboards, Kneeboards, Towables, Water Skiing, Swim wear, Wetsuits, Diving





Like to see our TOP10 Houseboat Accessories

Return to top of Houseboat Equipment page

Return to Houseboat Questions and Answers page





Continue Reading Our Popular Pages
Our collection of houseboat ebooks

We just love houseboats, do you?
Join our monthly HB Insider for free