Marine Boat Battery Chargers, maintain and charge batteries
When it comes to Marine Battery Chargers for Boats, they are the best way to charge, maintain, and to get long life out of your houseboats batteries. Your boat has expensive batteries, so these high-tech chargers are your best prevention to help you get maximum life out of them.
Here's an excellent battery charger.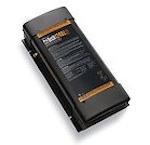 ProTech
Battery Chargers
These high-tech marine chargers have all the newest of technologies like multi-stage, and multi-bank charging. They can save time by rapid bulk charging, recharge multiple banks, and keep your batteries in storage mode when you are not there.
Let's look at the product descriptions, some technical specifications, and how you can buy it now.
---
* Product Description & Specifications
Available in 20 & 40 amp versions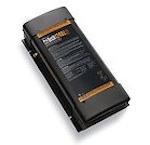 ProTech Battery Chargers

The ProTech-i Series is designed to deliver performance and value by employing proven advanced electronic technology with added innovative styling and features like: wide range global AC input, user programmable battery type selector and active battery balance control on select models.


Fully Automatic Multi-Stage Charging
4 complete stages, for fast charge times, conditioning, maintenance of each battery & dockside power supply mode


Active Battery Balance Control (BBC)
Actively monitors the condition of each battery or bank while charging, to ensure no battery is overcharged. (ProTech 1230i Plus, 1240i Plus and 2420i Plus only)


User Programmable Battery Type Selector
For use with Lead Acid, AGM and GEL Batteries


User Programmable Conditioning Mode 1 to 4 Hours
Added conditioning to maximize battery life


Fully Automatic Wide Range Global AC Input
Select 95VAC — 250VAC 50/60Hz


Built In Safety
Ignition protection, over temperature, over voltage and reverse polarity protection



---
* Buy It Now

* These Chargers are
FACTORY REFURBISHED.
They're fully factory tested by certified technicians, function like 100% new models, and they come with a full 90 day warranty.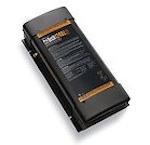 ProTech 20 amp Battery Chargers
20 amp, 12v, 3 bank, 90-250v input

Purchase this Refurbished Charger.
Reg: $269 Now on Sale for only $139



Note: please allow @ 1 week for free shipping.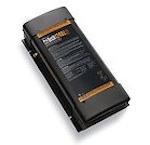 ProTech 40 amp Battery Chargers
40 amp, 12v, 3 bank, 90-250v input

Purchase this Refurbished Charger.
Reg: $299 Now on Sale for only $160



Note: please allow @ 1 week for free shipping.




---
---
Terms and Conditions
Please consult our
terms and conditions
for the latest details on our return policy, free shipping, exceptions, pricing, or availability, etc.
---
---
Return to the Houseboat Parts and Accessories page
Return to the Houseboat Liquidation Center page
Continue Reading Our Popular Pages
Our collection of houseboat ebooks

We just love houseboats, do you?
Join our monthly HB Insider for free