Houseboat Special Accessories,
 and great ideas for house boats.
A listing and review, of our most favorite Houseboat Special Accessories. After years of houseboating, we've acquired a large list of great items that we couldn't live without while houseboating.
You know what we mean, those neat little inventions, or great products that make you wonder how you survived without them before. Have a look below at some our
favorite Accessories
...
---
Here's one of our Houseboat Special Accessories
Have you lost fenders
? Or find them difficult to adjust, try these.
After losing far too many fenders in rough weather, I decided to give these a try and was really impressed, since we haven't lost any since. Also as a bonus,
my wife loves them
, since they are SO EASY to adjust up and down depending on the docking situation. A WIN WIN for everyone.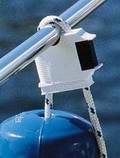 ---
Here's another of our Houseboat Special Accessories
How to repair, and seal your roof
from those NASTY LEAKS !!!
I had to repair the upper-deck from sun, rain, and years of wear and tear. I wanted a simple solution roof sealer that would be great looking, durable, and watertight. One that would be easy to apply and cost effective. VOILA, an easy to use and apply, elastomeric roof coating.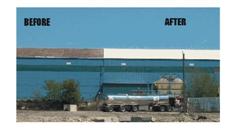 Interested in learning more, go to www.polycoatings.com/roofcoating.html


---
Here's another of our Houseboat Special Accessories
Tired of paying through the nose
for those Houseboat Outdrives?
A
BRAND NEW, 3 yr warranty, OEM replacement Outdrive
, at incredibly large savings. The results have been excellent amongst other boaters. Quick delivery helps to swap out that damaged outdrive.

Interested in learning more, go to www.sterndrive.cc


---
Here's another of our Houseboat Special Accessories
DVD's and Video's are popular, here's a
great DVD on Houseboats
.
For people who would rather watch, than read, these make great gifts.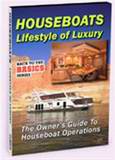 To get more details about this DVD,
or for ordering information, click here.
---
Like to use your Laptop for navigation, here's a simple to use software.
Ever since I started using my laptop, and GPS to navigate our houseboat, you can't deny that it is the best new product to hit the boat market. This one is easy, affordable, and packed with many features needed by houseboater's. You still need charts onboard.

Interested in learning more, go to www.fugawi.com/web/products/fugawi_global_navigator.htm


---
Doing repairs, or new installations? Want well priced Marine supplies.
Since we can't afford to have mechanics, or electricians do all the work on board, we choose to do most of the work ourselves. If you're handy with tools, and can read up on the details of certain jobs, you can gain a major sense of accomplishment and appreciation for a job well done.
---
Want to improve the Heating and Cooling on your Houseboat?
We've had, and installed a few of these units in different Houseboats, and have always been very pleased. They're small, quiet, efficient, and very effective at heating and cooling your boat. They can be installed down and "out of sight", and they come with a great 5yr warranty.

Interested in learning more, go to mermaidmarineair.com/marine_ac/air_conditioning.html


---
Like to be join our Free Newsletter and stay updated?
return to the Top of Houseboat Special Accessories page
return to Houseboat Questions and FAQ's page
Continue Reading Our Popular Pages
Our collection of houseboat ebooks

We just love houseboats, do you?
Join our monthly HB Insider for free