Houseboat For Sale by Owner, the money saving tips for house boats
You've decided to buy a house boat, and you're now considering looking at a Houseboat For Sale by Owner ad? You've heard some horror stories and bad reports on FSBO classifieds, about some people having put all their savings in a used houseboat for sale, only to later find out they unknowingly purchased a major financial disaster.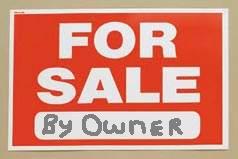 NEW: Have a look at the free Houseboat Classifieds Ads section.
"These used houseboats for sale tips were exactly what
we needed before buying our house boat." Paul, Ohio
Two simple things to do, read these money saving tips, and join our free
Houseboat Insider magazine
and get the latest tips, articles, and reviews.
Valuable Money Saving Tips for "Houseboats For Sale by Owner"
Buying a houseboat privately can be a great opportunity, however better to be well prepared in order to save yourself Time and Money. We can look at some of the basic information needed, and steps to make a good purchase. I strongly recommend reading
our "How to BUY a Houseboat" ebook.
The ebook will save you countless hours, and very likely thousands of dollars when buying a houseboat.
Liens & proper Title: Verify that the owner has full ownership papers, and get the owner to certify in writing that there is no liens on the vessel.

Get a Sea Trial: You wouldn't buy a car without a test-drive, why buy a boat without a Sea Trial. What a better time to see how the house boat functions and handles.

Marine Survey: You wouldn't purchase a house without getting a home inspection done, so be sure to get the houseboat verified by a qualified Marine Surveyor. Banks and Insurance companies will ask for them.

Everything Works: Take your time when visiting a houseboat for sale, and to help keep track of things, we prepared a free Houseboat Checklist to use and makes notes of all the Equipment, Accessories, and Options.

Collision or Sank: Many years ago, my wife and I drove 7 hours to see a boat, only to have the owner tell us that the houseboat had sank at the dock 5 years previous. Make it a point to ask the owner if the boat has been in a major collision or has sunk?

Speak to neighbors: If an opportunity happens to start a conversation with the neighbors, it's a great way to get valuable (hopefully truthful) information about the houseboats history. Things like how long it's been for sale, why they are selling, and any other pertinent details.

Conditional Offer: Buying a houseboat is an exciting time, possibly stressful, or highly emotional, but let's not forget also "logical". If you feel the need to make an offer, make sure that it is conditional on a complete marine survey. Don't get yourself in trouble because of a slick sales pitch.

More "Houseboat For Sale by Owner" Tips...
For additional valuable information and tips that can save you time & money for your houseboat purchase, these tools will help to buy a great houseboat. After 40 years of boating,
these used houseboats for sale tips
will help you.
Return to House Boat For Sale, from Houseboat For Sale by Owner
Return to Houseboat FAQ's Questions, from Houseboats For Sale
Continue Reading Our Popular Pages
Our collection of houseboat ebooks

We just love houseboats, do you?
Join our monthly HB Insider for free