Week 07 - RV Road Trip all about Houseboats. RVing cross country.
by IAN from www.all-about-houseboats.com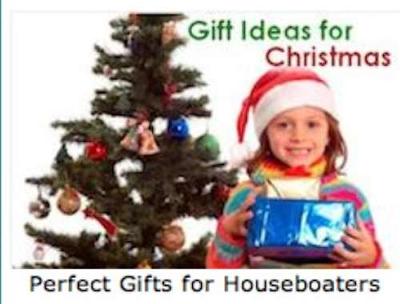 Pic #1 - Xmas Gifts for Houseboaters
The week 07 update of the RV Road Trip all about Houseboats is already here as we travelled into Georgia. We have hit a heat wave with almost record breaking temperatures.


I even found that there's a big temperature difference between northern and southern Georgia, as I even needed to use the air conditioning on several occasions :)
While travelling throughout the state, I can see that the hills are less of an incline yet seem to go one forever. All these hills made me realize that my front brakes are due to be replaced because of squealing and plenty of pedal vibration.
Pic #1 - Xmas Gifts for Houseboaters
As time flies and Xmas is just around the corner, you may be out of gift ideas for the houseboater in your family. That's where we can help, as the are some excellent
gift ideas for the boater near you.
Pic #2 - Met a Bilge Heater Manufacturer
While near Atlanta Georgia I was fortunate to meet a bilge heater manufacturer that are used to keep the engine compartment warm and save money by reducing winterization costs.
Pic #3 - Big Trucks for Pulling RV Trailers
Traveling the interstate highways, I have seen plenty of nice big Ford, GMC, Dodge pickups pulling RV trailers, yet this rig deserved a picture. I think it is made by International truck division. Something tells me that they are not the cheapest solution, yet a real a unique one.
Pic #4 - New Front Brakes for the Old RV
I guess Santa was good to me this week as I had my front brakes redone, and was pleasantly surprised with the repair bill. I didn't know you could still get new brake pads, the discs turned, and the bearings repacked for under $130 dollars. Thanks to the guys at Big T Tires in Georgia.
Lastly
, hopefully some of our readers and visitors will share and post comments about their RV or houseboat tips and experiences.
Feel free to use the "Click here to post comments." link found near the bottom of this page.
Thanks again for sharing, IAN from all-about-houseboats
More Information
Free Bonus Offer
To show our deep appreciation to all of our readers and visitors, here is the link to our free houseboat magazine, the INSIDER. Go ahead click the book and sign-up, it's free and filled with great articles, tips, information and website updates.