Tips for fixing leaky houseboat windows
by Ezra
(Colorado Springs, CO)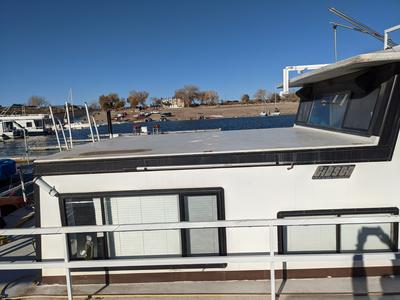 Hi my wife and I purchased a 1977 Gibson 36' HB over the summer. We, and the boat, are on a lake in CO. Boat is in pretty good shape but we want to start renovating/remodeling the interior.


We want to replace the carpet with some type of synthetic flooring and replace the white bead board. The concern we have is water damage caused by leaky windows to the bead board (and who knows what else).
Primary question is what can I do about the windows to either repair or replace them? We don't want to make a bunch of improvements only to have them be messed up by leaky windows.
I've looked for window replacements and have not really found anyone who does that.
I've attached a photo of the exterior of the boat and the windows.
Thanks in advance for any help.
Ezra