Refinancing your Houseboat Loans - refinance to reduce boat loan payments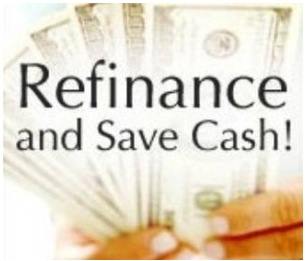 Refinancing Houseboat Loans
With refinancing houseboat loans, you can refinance and reduce your boat loan monthly payments. With the record low interest rates, now maybe a good time to consider renegotiating your marine loan conditions.

If you currently are the owner of a used houseboat of less than 20 years old, you may qualify for a refinancing or renegotiating your boat loan contract. A reduction in the interest rate can mean lower monthly payments, and a reduced total reimbursement cost.



Do You Have a Current Houseboat Loan?
If your current houseboat is less than 15 years old, and the boat is US registered, you may qualify to negotiate a boat loan refinance.
Low Rates on your Refinance Boat Loans
Depending on when you financed your current boat loan, the current refinance rates may be substantially lower, and lower interest rates mean much lower monthly payments.
Money Saving Houseboat Tips
If a houseboat refinance works in your favor, it could easily add up to a few more tankfuls of fuel, or much needed upgrades that you have been yearning for.
Free Inquiry to see your Refinance Options
We have access to one of the industry leaders in houseboat financing and you can get a
free online inquiry to see what houseboat refinancing can do for you
.
Lastly
, hopefully some of our readers and visitors will share and post comments about their houseboat refinance experiences and benefits.
Feel free to use the "Click here to post comments." link found near the bottom of this page.
Thanks again for sharing, IAN from all-about-houseboats
More Information
Free Bonus Offer
To show our deep appreciation to all of our readers and visitors, here is the link to our free houseboat magazine, the INSIDER. Go ahead click the book and sign-up, it's free and filled with great articles, tips, information and website updates.