Patoka Lake Houseboats - houseboating in Indiana at Hoosier Hills Marina
by Marcia
(Sellersburg, Indiana)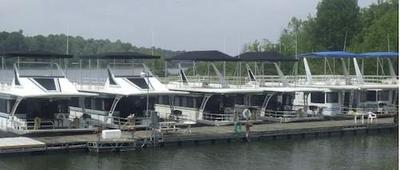 Patoka Lake houseboats in Indiana, Hoosier Hills Marina
My favorite place to be houseboating has to be on Patoka Lake near Celestine, Indiana. The lake is clean and Hoosier Hills Marina is the marina where we are docked, and it's also very clean!


The people are friendly, lake is beautiful and just the right size for all the different boaters that enjoy it. Good breeze for sailors, couple nice open areas for skiers and tubing, coves to drop anchors and tie up in. All in all just perfect for us.
Just wanted to share my thoughts on our favorite place to go houseboating, Marcia.
Reply - Answer
Well Marcia, it sounds like you have found yourself an ideal place where the people are super friendly, and the lake is just perfect for you.
I've been to Patoka Lake and I also was impressed with the cleanliness of the lake and water. Its nice to go boating on such a beautiful body of water.
Lastly
, hopefully some of our readers and visitors will share and post comments about their Patoka Lake houseboat experiences.
Feel free to use the "Click here to post comments." link found near the bottom of this page.
Thanks again for sharing, IAN from all-about-houseboats
More Information
Free Bonus Offer
To show our deep appreciation to all of our readers and visitors, here is the link to our free houseboat magazine, the INSIDER. Go ahead click the book and sign-up, it's free and filled with great articles, tips, information and website updates.