Is a houseboat suitable to travel the ocean?
by Matt
(Alabama)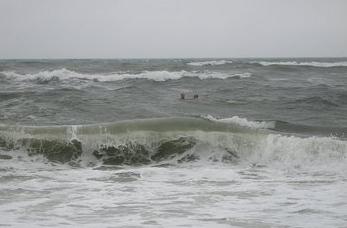 Is a houseboat good for ocean travel?
I'm wondering if houseboats are designed, or if there are any designed, to travel the oceans and go from country to country? Also, are there any houseboats that have sails if you did not want to use gasoline often?


Any help would be appreciated, Thanks.
Reply - Answer
Well Matt, unfortunately houseboats are not designed to travel the oceans. They were designed mostly for lakes, rivers, and intercoastal waters.
The construction and freeboard are not made to take on rough pounding seas, so if ocean travel is on your agenda, another vessel choice would be in order.
If you are looking for a boat with "sails" as to take advantage of the wind, possibly a motorsailer would be a better choice.
Lastly
, hopefully some of our readers and visitors will share and post comments about their ICW or ocean travel experiences on houseboats.
Feel free to use the "Click here to post comments." link found near the bottom of this page.
Thanks again for sharing, IAN from all-about-houseboats
More Information
If you're still looking for more information, you can try our
search box
, found at the top right hand corner. You can also contact us to ask your pressing houseboat questions.
Free Bonus Offer
To show our deep appreciation to all of our readers and visitors, here is the link to our free houseboat magazine, the INSIDER. Go ahead click the book and sign-up, it's free and filled with great articles, tips, information and website updates.