Houseboating on Lake Wylie, South Carolina
by Cindy Aaron
(Lake Wylie, SC)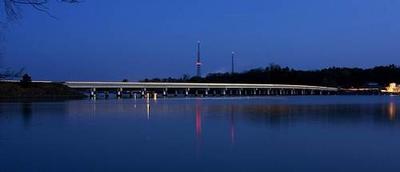 Lake Wylie SC, a great houseboat lake
My favorite place to be houseboating has to be Lake Wylie in South Carolina. I love how social and friendly boaters are.


River Hills Marina, in Lake Wylie, SC is a small "community" and I can't think of a better place to be..."A" Dock Rocks!
Just wanted to share my thoughts, Cindy.
Reply - Answer
Well Cindy, I know what you mean, houseboaters or boaters for that matter, are some of the friendliest folks around.
And it is amazing how pleasant and pleasurable our dock neighbors can be. What better place to spend your free time... :)
I am glad to hear that the "A" Dock Rocks at River Hills Marina, and it sounds like a great place to be.
Lastly
, hopefully some of our readers and visitors will share and post comments about Lake Wylie houseboating experiences or tips.
Feel free to use the "Click here to post comments." link found near the bottom of this page.
Thanks again for sharing, IAN from all-about-houseboats
More Information
Free Bonus Offer
To show our deep appreciation to all of our readers and visitors, here is the link to our free houseboat magazine, the INSIDER. Go ahead click the book and sign-up, it's free and filled with great articles, tips, information and website updates.