Houseboat Water Slides
by Helen
(Yankton, SD)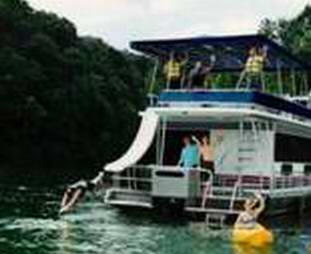 Fiberglass Houseboat products & Water Slides
Does anyone know what manufacturer or website I can purchase a water slide specifically designed for houseboats? The grandkids would love to have a slide as they enjoy swimming off the boat.

Thanks for any help, Helen



Answer - Reply:
Great question Helen, and the place that comes to mind for water slides and other fiberglass accessories you should have a
look at our selection of fiberglass slides
.
When it comes to getting the best in fiberglass houseboat products and accessories,
we have a large variety of styles and sizes
.
The builder makes fiberglass fly bridges, bars, hard tops, slides, and other accessories for house boats. If you end up buying and installing a water slide, would you be kind as to come back and post a picture and the results of it on your houseboat.
Thanks again for the question, IAN from all-about-houseboats.com
Free Bonus Offer
To show our deep appreciation to all of our readers and visitors, here is the link to our free houseboat magazine, the INSIDER. Go ahead click the book and sign-up, it's free and filled with great articles, tips, information and website updates.