Houseboat Transport Estimates - a quote to ship a boat across states
by JoceLyne
(Fort Myers, FL)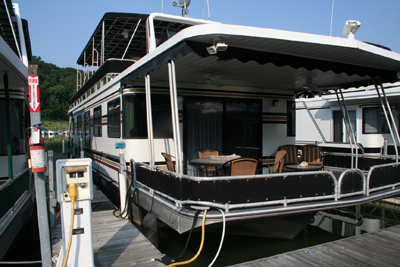 Transport quote to move a houseboat across states
We are planning to buy a houseboat about 60 to 68' long, but we haven't decided yet which one. Before I go any further, I would like to have an approximate idea of how much it would cost to transport from Kentucky (middle) to Wildwood, NJ.


I went online and saw several I am interested in, but don't know the height, weight, just about the length of boat that I'm interested in.
An estimate for shipping, are we talking of $5,000, $10,000 or more, as just an idea would be great?
We actually live in Fort Myers, FL but we would want the houseboat to be delivered to one of the marinas in Wildwood, NJ
Thank you in advance, JoceLyne
Reply - Answer
Well JoceLyne, to give you a ballpark figure, you could be looking at easily $10,000 or more, however you didn't mention the width and especially the height.
There is plenty of factors that go into quoting a transport job, so once you decide on a specific boat in mind, give us the complete details on our
houseboat transport page.
Lastly
, hopefully some of our readers and visitors will share and post comments about their houseboat transport experiences and tips.
Feel free to use the "Click here to post comments." link found near the bottom of this page.
Thanks again for sharing, IAN from all-about-houseboats
More Information
Free Bonus Offer
To show our deep appreciation to all of our readers and visitors, here is the link to our free houseboat magazine, the INSIDER. Go ahead click the book and sign-up, it's free and filled with great articles, tips, information and website updates.