Houseboat Safety - drive safely and confidently using night vision cameras
by IAN from www.all-about-houseboats.com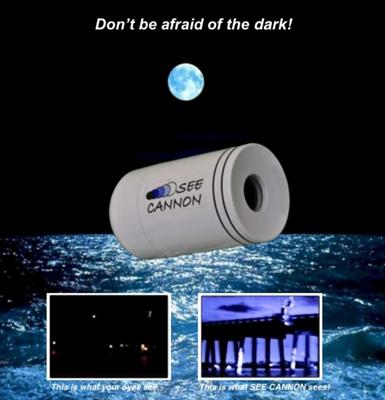 Houseboat Cameras - take control of the darkness
Technology has improved many aspects of houseboat safety, but the largest improvement has come from night vision cameras. They have now become common place on many types of boats, and are almost a necessity for safe night time cruises.


However surveys say that many houseboaters feel nervous and anxious about navigating in darkness or after that the sun has set. You don't want to jeopardize your families safety, nor do you want to risk a collision or damage to your boat.
If you can relate to these commonplace situations, maybe it is time to consider the advantages of the advancements made in low-cost, easy to install night vision cameras. You will wonder how you lived with it ... :)
Some of the benefits are:
* easy to install, in minutes, and anywhere.
* excellent low light visibility and clarity.
* very inexpensive compared to other systems.
* a must-have for confident safe night cruises.
As you can see, this new low cost easy to install technology allows houseboaters to finally take advantage to those unforgettably calm night time cruises.
More Information, Installation, Videos, and Pricing:
If you would like to see the pricing, installation, or videos, and the many advantages of these new cameras, just click on the
Night Vision Inquiry link
to find out more details.
If you are interested in purchasing a unit, be sure to mention your discount code "I LOVE HOUSEBOATS" to qualify for your discount.
Lastly
, hopefully some of our readers and visitors will share and post comments about their houseboat safety and night vision camera experiences.
Feel free to use the "Click here to post comments." link found near the bottom of this page.
Thanks again for sharing, IAN from all-about-houseboats
Free Bonus Offer
To show our deep appreciation to all of our readers and visitors, here is the link to our free houseboat magazine, the INSIDER. Go ahead click the book and sign-up, it's free and filled with great articles, tips, information and website updates.