Houseboat Brokers In Florida?
by Dwayne
(Central Florida)
Any good reputable Houseboat Brokers in Florida that you would recommend?

Thanks, Dwayne.



Reply - Answer
Dwayne, at this time there is no one that I can recommend, but hopefully some of our readers who have had some experiences with Florida Houseboat Brokers will be able to post comments.
I'm sure you are not the only one who would need a reputable broker to deal with.
IAN - from www.all-about-houseboats.com
Free Bonus Offer
To show our deep appreciation to all of our readers and visitors, here is the link to our free houseboat magazine, the INSIDER. Go ahead click the book and sign-up, it's free and filled with great articles, tips, information and website updates.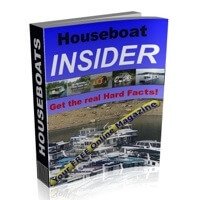 Return to Questions Answers on Houseboats.
Continue Reading Our Popular Pages
Our collection of houseboat ebooks

We just love houseboats, do you?
Join our monthly HB Insider for free