Handicap Accessible Houseboats?
by Jeanne
(Auburn Hills, MI)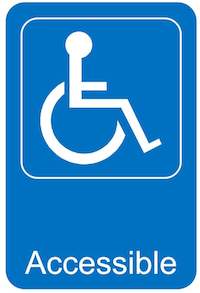 Houseboats that are handicap accessible
Are there any handicap accessible houseboats out there? If so, are any of them renovated by the owner(s)? If you've renovated a houseboat, and made it handicapped accessible, I'd be very interested in hearing from you.


My boyfriend and I are planning on moving to Florida, and we want to live on a houseboat. Because of my disability related needs, he's planning to buy a houseboat and remodel it to meet my needs.
If you know of any resources in this area, I'd also appreciate hearing from you. All help is appreciated. Thanks, Jeanne
Reply - Answer
Hi Jeanne, that's an important question since there is a definite need for more handicap accessible houseboats. There's many houseboat manufacturers that have started making the small changes to fully accommodate the demand for the handicap market needs.
If you're buying a new houseboat
, the new houseboat manufacturers are able easily modify them and make the layout to work for you.
If you're
looking at used houseboats for sale
, I imagine that you will have to plan on modifying one and making the layout changes yourself.
Hope some of our readers will be able to share their experiences and comments here.
Hope this all helps,
IAN - from www.all-about-houseboats.com
Free Bonus Offer
To show our deep appreciation to all of our readers and visitors, here is the link to our free houseboat magazine, the INSIDER. Go ahead click the book and sign-up, it's free and filled with great articles, tips, information and website updates.