Electric Houseboats - use the wind and solar to power or propel small boats
by Jungle Jim
(Texas)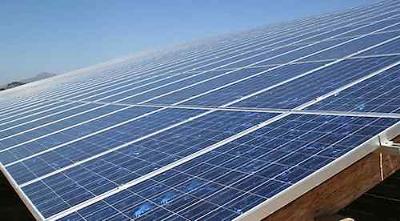 Houseboat roofs are ideal for solar panels
I want to build an electric houseboat and use the wind and solar to power or propel small boats around lakes and rivers.


I would like to one day (4 to 5 years from now) build my own houseboat to live extended time on, vacation on, use to travel extended waterways (rivers and lakes).
I am wanting to build one 8'6" in beam and 24' in length.
My idea is to have the living, sleeping, cooking area, and helm right in the middle of the hull and it to be 12 feet long.
The roof of this section would have 4 small skylights, and the rest of the area would be primarily solar panels and any antennaes, satellite dish I might need.
The front 6 feet of the boat would be an open sitting area. The rear six feet would be roofed (same profile as the living area's roof but dropped 6 inches). It would also have solar panels.
I would want to power it by large heavy thrust trolling motors. They would be the kind that are sold to attach to outboard motors, but, of course they would be attached with my own design. I envision four in the stern that steer together with a total thrust of 320 lbs.
Bass Pro sells tandem ones with 160 lbs. thrust from 24 volts. I would also want single ones (80 lbs.) on the starboard and port sides near the front of my boat at 90 degrees to the hull to help my turning radius when needed.
In my mind I would like to have one located in the front of the boat for an 80 lb. reverse thruster. Total of 7 Minn Kota trolling motors. Hull design would be simple barge type with tons of foam floatation and a strong epoxy hull.
Could probably build that cheaper than buying aluminum pontoons. Interior would be simple, but not cheaply built. Probably at first not have an electric refrigerator, but would leave design open
for adding one later.
I would also like to have some type of solar water heater for showers, washing dishes, etc. Would love to hear about good plans to consider.
Would love to attend a boat building school someday before I start my own build. I would start by building some simple boats to get my feet wet. Will try to make a drawing and post those later.
Just my thought, Jungle Jim, Texas.
Reply - Answer
Well Jungle Jim, I see that you have big plans and lots of ideas to get this houseboat project underway. I always say that everything is possible and that you should get your feet wet (so to speak).
You will want to look at hull size, displacement, power requirements, battery needs, and solar capacity to just name a few.
Like you said, do your research and you might start with buying a used trailerable houseboat, and convert it to solar power and propulsion.
You may want to read up on our
wind and solar houseboat information page
to get a good start. Do keep us updated with pictures when you get up and running, IAN.
Lastly
, hopefully some of our readers and visitors will share and post comments about their solar houseboat experiences.
Feel free to use the "Click here to post comments." link found near the bottom of this page.
Thanks again for sharing, IAN from all-about-houseboats
More Information
If you're still looking for more information, you can use our
search box
, found at the top right hand corner.
Free Bonus Offer
To show our deep appreciation to all of our readers and visitors, here is the link to our free houseboat magazine, the INSIDER. Go ahead click the book and sign-up, it's free and filled with great articles, tips, information and website updates.