Hello



The weather is getting really nice, not too cold, not TOO HOT, just right. It's the perfect weather so that you can do work around the boat in shorts and a t-shirt. The nights are still cool enough that you don't need any air conditioning, so we sleep like babies... :)


But you never know what tomorrow will bring...
On a personal note, unfortunately our marina suffered a major power failure that lasted 7 days, so we went a week without electrical power.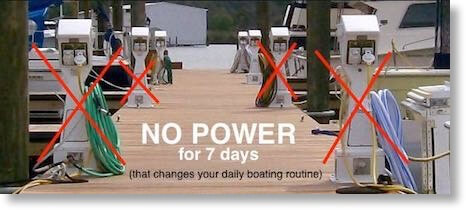 Boy, not having any shore power on the houseboat for a week really does change your daily routine. Read about how we handled the adventure...








---
* The TIP of the Month *
Houseboating is constantly growing in popularity and there's so many new things to see & learn. This is where we can help you "get the most" out of your boats & boating activities.


Making your boat GO FURTHER on a gallon of gas

Who doesn't want to save some money on their boats fuel bill, especially since it's so easy to STRETCH the distance between fill-ups.

By reading and applying some simple tips, you could easily go further for less money. You can increase your boats MPG numbers by easily reviewing some of your boats unique characteristics.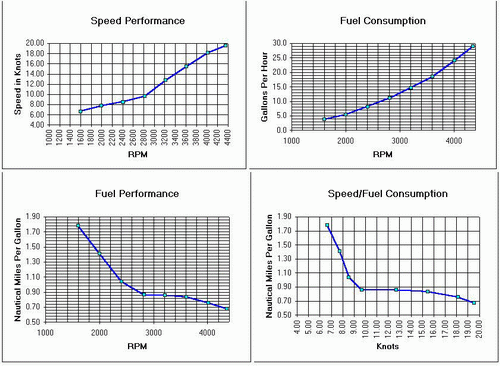 I personally enjoy tips & tricks that can easily save us some money, so that's why I wanted to share these houseboat gas mileage tips with you.


That's our Tip Of The Month, so let's return to our newsletter...



Sincerely, IAN
www.all-about-houseboats.com

---

* Reader Submitted Posts & Articles *

Every month we highlight some of the best reader submitted articles to showcase various houseboat related topics. Click a link to start reading.

* How to live on a houseboat for a week without AC electrical power?

* What are the average fuel consumption numbers for houseboats?

* How to find & solve water leaking in through the houseboat hull?

* Any way to install a trim & tilt control system on my houseboat?



---
* New to Houseboating? *
Statistics show that not all the Houseboat Insider subscribers actually own a houseboat. Many of our new readers may be looking to buy a houseboat, and others may be searching the classified ads, or may be looking to buy a new boat, or may be wanting to transport a boat, or looking to finance a boat, or looking for a great vacation rental deal?

Here's some other links to tips on buying a boat, transporting a boat, building a houseboat, insurance for houseboats, marine surveys, classified ads, and houseboat rentals. We hope you find the links useful, and do enjoy the website, IAN.




---
---
* Our Popular Website Pages *
---
---
The END for now, see you next edition.