Hello



We want to take a moment and wish you and your family a great Christmas holiday, and a very healthy & happy New Year... :)



---
* The TIP of the Month *
Houseboating is constantly growing in popularity and there's so many new things to see & learn. This is where we can help you "get the most" out of your boats & boating activities.


Winter Storage, Humidity Levels, and Mold or Mildew
Our tip of the month is a great inexpensive tip that really helps you to reduce humidity levels, thus greatly reducing the chance of getting any mold or mildew in your houseboat during winter storage.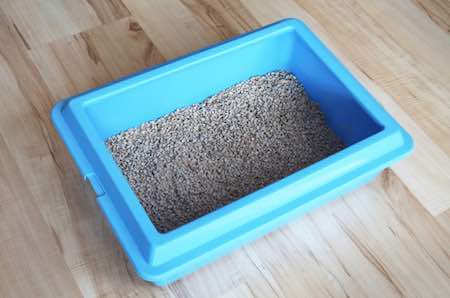 The idea is too fill containers with kitty litter, as the litter is a highly absorbent material and draws the moisture out of the surrounding air.

You can use any (or the cheapest) brand of kitty litter. You can use anything like tupperware, aluminum pans, cardboard boxes lined with a garbage bag, etc... just simply place them in as many areas as you can.


That's the Tip Of The Month, so let's return to our newsletter...
Sincerely, IAN
www.all-about-houseboats.com
---
* Last Minute Gift Ideas *
Send them a digital download ebook.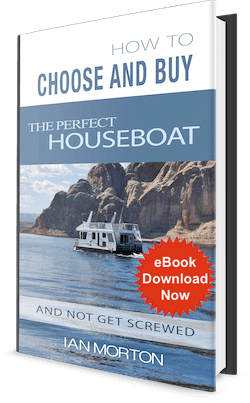 Someone thinking of buying a houseboat?
Knowledge is an very powerful tool, so give them this special How to Buy a Houseboat ebook to guide them along.

You can instantly download the PDF ebook, and it's perfect for those "last minute gifts". As our gift to you, there's a special price, and see the huge bonus that we've included.



---
* Reader Submitted Posts & Articles *
Every month we highlight some of the best reader submitted articles to showcase various houseboat related topics. Click a link to start reading.
* Looking for a travel/cruising shipmate for a houseboat adventure.
* Can I repower a twin engine houseboat with outboard motors?
* Houseboat Buyers Beware, I have big issues and need help.

---
* New to Houseboating? *
Statistics show that not all the Houseboat Insider subscribers actually own a houseboat. Many of our new readers may be looking to buy a houseboat, and others may be searching the classified ads, or may be looking to buy a new boat, or may be wanting to transport a boat, or looking to finance a boat, or looking for a great vacation rental deal?

Here's some other links to tips on buying a boat, transporting a boat, building a houseboat, insurance for houseboats, marine surveys, classified ads, and houseboat rentals. We hope you find the links useful, and do enjoy the website, IAN.


---
---
* Popular Website Pages *
---
---
---
---
---
---
---
---
---
---
---
---
---
---
---
---
---
---
---
---
How to BUY a Houseboat in 1 easy step, the ultimate boat buying guide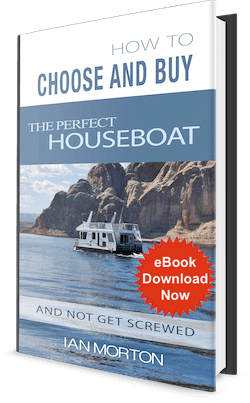 "Knowledge is a Powerful Thing", so download it before risking 1000's of $$$ on a boat. The steps on what boats to buy, and what to look for before...
Continue reading "How to BUY a Houseboat in 1 easy step, the ultimate boat buying guide "
---
---
---
---
---
---
---
---