Hello






* The TIP of the Month *
Houseboating is constantly growing in popularity and there's so many new things to see & learn. This is where we can help you "get the most" out of your boats & boating activities.


How to save your fuel till spring?
We use gasoline in our cars, boats, generators, and outboards, and if you don't use (or store) that fuel properly, you will have some serious repair bills later... :(

The EASIEST WAY to preserve & store all your engine/fuel is to add a small amount of fuel-stabilizer to all your gasoline consuming items like any portable generators, outboards motors, and the houseboats fuel tank(s).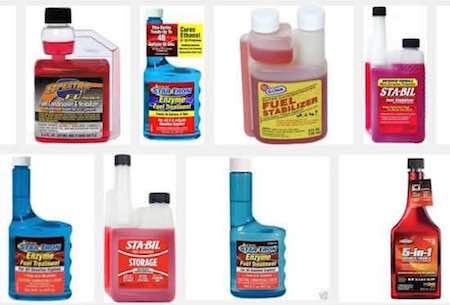 Fuel Stabilizer = add it now, or pay repair bills later
That's the Tip Of The Month, so let's return to our newsletter...
Sincerely, IAN
www.all-about-houseboats.com
---
* Reader Submitted Posts & Articles *
Every month we highlight some of the best reader submitted articles to showcase various houseboat related topics. Click a link to start reading.
* What kind of bracket to use to mount a TV in the houseboat?
* How do I convince my husband to buy a BIGGER houseboat?
* What sources are there for "boat" windows, doors, and screens?
---
* New to Houseboating? *
Statistics show that not all the Houseboat Insider subscribers actually own a houseboat. Many of our new readers may be looking to buy a houseboat, and others may be searching the classified ads, or may be looking to buy a new boat, or may be wanting to transport a boat, or looking to finance a boat, or looking for a great vacation rental deal?

Here's some other links to tips on buying a boat, transporting a boat, building a houseboat, insurance for houseboats, marine surveys, classified ads, and houseboat rentals. We hope you find the links useful, and do enjoy the website, IAN.




---
---
* Popular Website Pages *
---
---
Bilge Water Level Alarm System for Houseboats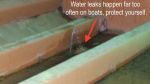 An alarm system for houseboats that monitors 24/7 and notifies of dangerously high bilge water levels
Continue reading "Bilge Water Level Alarm System for Houseboats"
---
---
---
---
---
---
---
---
---
---
---
---
---
---
---
---
---
---
---
---
---
---
---
---
---
---
---