Hello



May is the last FULL month of spring, and very likely one of the best month's due to it being the warmest, and biggest months for wildlife growth around us.

The marinas are starting to fill up with boaters, yet water-temperature wise, you won't see people out swimming just yet. You will most likely see lots of people out in boats fishing and enjoying themselves.... :)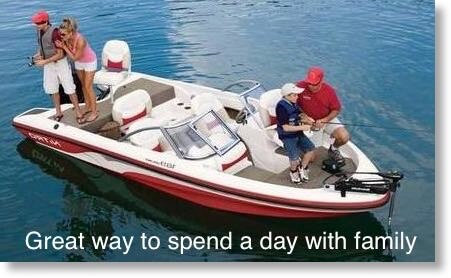 ---
* The TIP of the Month *
Houseboating is constantly growing in popularity and there's so many new things to see & learn. This is where we can help you "get the most" out of your boats & boating activities.


Is Your Boat Due For Anti-Fouling Paint?

Let's take a moment and assume that your houseboat is due to have its antifouling paint redone. There's basically two methods to deal with the hugely "labor intensive" job of applying antifouling paint.

1) The first method is to PAY someone (a shipyard, or marine service dept) to do the very costly job.

2) The other method is DIY (do it yourself), which can save you a boat load of money $$$.






See how this simple antifouling tip can make the difference between a job that lasts, and one that you regret.

That's our Tip Of The Month, so let's return to our newsletter...



Sincerely, IAN
www.all-about-houseboats.com

---

* Reader Submitted Posts & Articles *


Every month we highlight some of the best reader submitted articles to showcase various houseboat related topics. Click a link to start reading.

* Are there any houseboats built from those shipping containers?

* There's a foul water smell in my houseboat, any cleaning tips?

* Looking to build a houseboat trailer, any plans or measurements?



---
* New to Houseboating? *


Statistics show that not all the Houseboat Insider subscribers actually own a houseboat. Many of our new readers may be looking to buy a houseboat, and others may be searching the classified ads, or may be looking to buy a new boat, or may be wanting to transport a boat, or looking to finance a boat, or looking for a great vacation rental deal?

Here's some other links to tips on buying a boat, transporting a boat, building a houseboat, insurance for houseboats, marine surveys, classified ads, and houseboat rentals. We hope you find the links useful, and do enjoy the website, IAN.




---
---
* Our Popular Website Pages *
---
---
The END for now, see you next edition.