Hello



I hope everyone had a good Valentines Day, did you spend it at the houseboat? It's the end of February already and the weathers starting to get warmer in the lower states, and there's only about a month to go before it warms up in the northern states.... Yipeee, time to start planning a new houseboating year... :)


Spring Repairs & Upgrades
It's generally this time of year where folks are starting to plan any houseboat upgrades, or maintenance/repairs that the boat needs. I noticed that we started getting a lot more traffic on our Liquidation Center page, so many of you are looking and planning the parts and accessories that we need for spring.



Added Inflatable Water Toys
A lot of our readers were asking about when we would add some Water Toys that so that their families and guests could use while out on the boat. We searched and searched and finally found the perfect source for some high quality inflatable water toys perfect for everyone.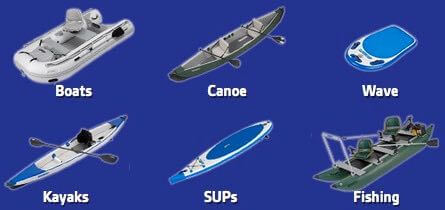 This months reader submitted posts & articles:
Every month we highlight some of the best "reader submitted" articles to showcase various houseboat related topics. Click a link to start reading the article.



* Are plastic pontoons an alternative to using steel or aluminum?

* Building a Houseboat, can you build a boat without using plans?

* When it comes to houseboating, what are the rules and regulations?




---
* New to Houseboating? Start Here. *
Statistics show that not all the Houseboat Insider subscribers actually own a houseboat. Many of our new readers may be looking to buy a houseboat, and others may be searching the classified ads, or may be looking to buy a new boat, or may be wanting to transport a boat, or looking to finance a boat, or looking for a great vacation rental deal?

Here's some other important links to tips and information on buying a boat, transporting a boat, building a houseboat, insurance for houseboats, marine surveys, classified ads, and houseboat rentals. We hope you find the links useful, and do enjoy the website, IAN.


---
---
* Some Popular Articles: *
---
---
Tow your Toys, PWC, Dinghy etc... with your houseboat

What better than being able to tow your toys, dinghy, pwc, etc... while doing it safely, and without all the hassle
Continue reading "Tow your Toys, PWC, Dinghy easily with a houseboat"
---
---
---
---
---
---
---
---
---
---
---
---
---
---
---
---
---
---
---
---
---
---