Hello



Here we are the last week of October and with Halloween just around the corner, it is now a good time to get started winterizing the houseboats.

Are some of you decorating or having a Halloween party on your boat?

Let's get going and dive into this month's newsletter right away, IAN.






---
* The TIP of the Month *
Houseboating is constantly growing in popularity and there's so many new things to see & learn. This is where we can help you "get the most" out of your boats & boating activities.


Help with identifying outdrives?

Houseboats come in a wide variety of styles and makes, that is what makes them great for everyone. However, we sometimes have difficulty identifying some of the parts and equipment on older houseboats.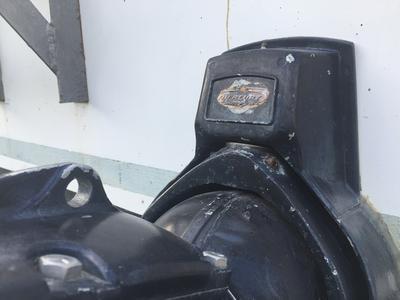 Can you help with identifying this one?
If you have any previous experience, or possibly have some knowledge about older Mercury or Mercruiser outdrives, maybe you can help to identify this members outdrive?


That's our Tip Of The Month, so let's return to our newsletter...



Sincerely, IAN
www.all-about-houseboats.com
---
* Reader Submitted Posts & Articles *

Every month we highlight some of the best reader submitted articles to showcase various houseboat related topics. Click a link to start reading.

* What does it cost you monthly to own or operate your houseboat?

* Any thoughts about re-powering a houseboat with twin outboards?

* Anyone know what type of Mercruiser outdrive this houseboat has?


---
* New to Houseboating? *
Statistics show that not all the Houseboat Insider subscribers actually own a houseboat. Many of our new readers may be looking to buy a houseboat, and others may be searching the classified ads, or may be looking to buy a new boat, or may be wanting to transport a boat, or looking to finance a boat, or looking for a great vacation rental deal?

Here's some other links to tips on buying a boat, transporting a boat, building a houseboat, insurance for houseboats, marine surveys, classified ads, and houseboat rentals. We hope you find the links useful, and do enjoy the website, IAN.



---
---
* Our Popular Website Pages *
---
---
The END for now, see you next edition.