Hello



Here we are, the end of August and summer is SLOWLY winding down. I personally have never in my lifetime seen a summer fly by SO FAST. The kids are basically on their way back to school... :)

Let's get into this month's newsletter right away, IAN.







---
* The TIP of the Month *
Houseboating is constantly growing in popularity and there's so many new things to see & learn. This is where we can help you "get the most" out of your boats & boating activities.


Houseboats VS Sailboats, which is better for local travels...?

Sailboats have always had a magical glow about them as the ideal vessel for traveling long distances. What if you were wanting to go cruising, LOCALLY, which one is better for the task at hand?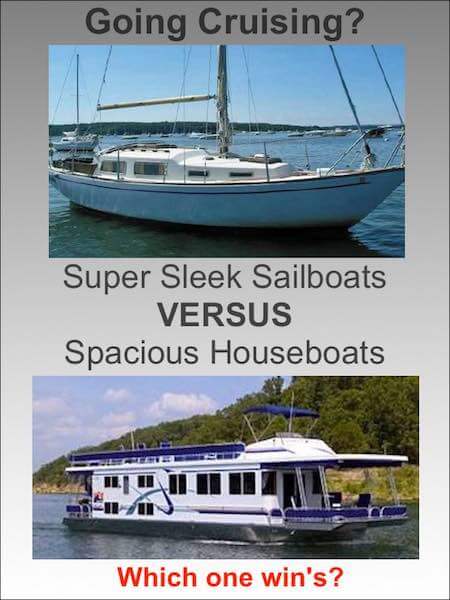 Which would you use?

If you were planning a boat trip/voyage, and wanted to explore a "good stretch" of the waterway in your part of the world, would you use a sailboat, or a houseboat?


That's our Tip Of The Month, so let's return to our newsletter...



Sincerely, IAN
www.all-about-houseboats.com

---

* Reader Submitted Posts & Articles *

Every month we highlight some of the best reader submitted articles to showcase various houseboat related topics. Click a link to start reading.

* Living on a Hilburn houseboat, and bought a bigger one to remodel.

* A Thoroughbred houseboat is comparable to which other brand?

* Any European or South American houseboat communities out there?



---
* New to Houseboating? *
Statistics show that not all the Houseboat Insider subscribers actually own a houseboat. Many of our new readers may be looking to buy a houseboat, and others may be searching the classified ads, or may be looking to buy a new boat, or may be wanting to transport a boat, or looking to finance a boat, or looking for a great vacation rental deal?

Here's some other links to tips on buying a boat, transporting a boat, building a houseboat, insurance for houseboats, marine surveys, classified ads, and houseboat rentals. We hope you find the links useful, and do enjoy the website, IAN.




---
---
* Our Popular Website Pages *
---
---
The END for now, see you next edition.