Houseboating on Lake Lewisville TX - and the US Coast Guard Auxiliary
by Johnnie Newton
(Lake Lewisville, Texas, USA)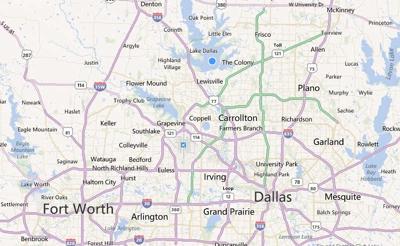 Houseboating on Lake Lewisville, Texas USA
I spend most of our time houseboating on Lake Lewisville in Texas and I do boating safety assignments with the US Coast Guard Auxiliary.


At one time, Lake Lewisville was the most dangerous lakes in Texas. Thankfully, another lake now has that dubious honor.
Houseboaters can join us in the Auxiliary. Your houseboat can be an authorized patrol facility. Join us.
Johnnie Newton
FSO OP 05038CR
Reply - Answer
Well Johnnie, I am glad to hear that Lake Lewisville no longer holds the title of the most dangerous lake is Texas.
It's also a pleasure to hear that there's a place for houseboats amongst the US Coast Guard Auxiliary as an authorized patrol facility.
Lastly
, hopefully some of our readers and visitors will share and post comments about their Lake Lewisville houseboat experiences and tips.
Feel free to use the "Click here to post comments." link found near the bottom of this page.
Thanks again for sharing, IAN - from
www.all-about-houseboats.com
More Information
If you're still looking for more information, you can try our
search box
, found at the top right hand corner. You can also contact us to ask your pressing houseboat questions.
Free Bonus Offer

To show our deep appreciation to all of our readers and visitors, here is the link to our free houseboat magazine, the INSIDER

Go ahead and sign-up, it's free and filled with great articles, tips, and information.
Don't worry, your email is safe with us.